PVE Hyperion
0
2
89 Views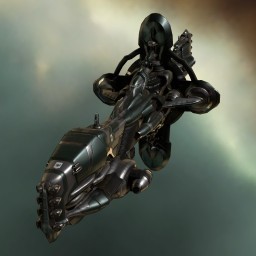 Modulename
The Hyperion load out that I use to run lvl 4 missions. It can handle most solo but does work well with friends that get the longer range baddies.

Before anyone screams "Rail guns for missions!" the enemies that I'm generally fighting are close rangers. That being said you can swap out the highs with rail guns just as easily and still have an impressive tank.

I do have two implants to make it work better.

Inherent Implants 'Noble' ZET4000
Zainou 'Gnome' KZA1000

Quick stats

with mods
75971 EHP
924 Tank
78.6/72.19/61.5/72.19 Armor Resists
4m52s Cap (stable with one repper being feathered on and off

without mods
All same except tank goes down to 880.31

DPS is variable depending on ammo I generally use AM and get around 491 while still killing things around 20km. Drones augment damage and get things out of my range.

I've used BC so long that I figured I'd finally share one of mine.

Targeting
| | | |
| --- | --- | --- |
| | Maximum targets | 7 |
| | Maximum targeting range | 75 km |
| | Scan resolution | 137.5 |
| | Sensor strength | 0 0 23 0 |
Size/Movement
| | | |
| --- | --- | --- |
| | Maximum velocity | 157.5 |
| | Inertia modifier | 0.07952 |
| | Signature radius | 485 m |
| | Cargo capacity | 675 m3 |
Systems
| | | |
| --- | --- | --- |
| | Capacitor capacity | 9000 GJ |
| | Capacitor recharge time | 5 minutes 13 seconds |
| | Powergrid | 17247.7 / 20000MW |
| | CPU | 658.75 / 750 tf |
Shields
| | | |
| --- | --- | --- |
| | Shield capacity | 9375 |
| | Shield recharge time | 31 minutes 15 seconds |
| | Shield resistances | 12.5% 56.25% 47.5% 30% |
Armor
| | | |
| --- | --- | --- |
| | Armor hit points | 10000 |
| | Armor resistances | 78.61% 61.5% 72.19% 72.19% |
Structure
| | | |
| --- | --- | --- |
| | Structure hit points | 10625 |
| | Structure resistances | 60% 60% 60% 60% |
| | Drone bandwidth | 125 Mbit/sec |
| | Drone control range | 0 m |
Drones
| | | |
| --- | --- | --- |
| | Drone capacity | 175 m3 |
Download EVEMon Skill Plan
[Hyperion, PVE Hyperion]
Damage Control II
Large Armor Repairer II
Large Armor Repairer II
Energized Adaptive Nano Membrane II
Energized Adaptive Nano Membrane II
Energized Adaptive Nano Membrane II
Empty

Cap Recharger II
Cap Recharger II
Cap Recharger II
Cap Recharger II
Cap Recharger II

Neutron Blaster Cannon II
Neutron Blaster Cannon II
Neutron Blaster Cannon II
Neutron Blaster Cannon II
Neutron Blaster Cannon II
Neutron Blaster Cannon II
Neutron Blaster Cannon II
Drone Link Augmentor I

Large Auxiliary Nano Pump I
Large Auxiliary Nano Pump I
Large Capacitor Control Circuit I


Hammerhead II

Item
Quantity
Value
Hyperion
1
185,196,000
Antimatter Charge L
1
190
Cap Recharger II
5
450,000
Damage Control II
1
467,386
Hammerhead II
1
638,920
Neutron Blaster Cannon II
7
3,923,850
Large Armor Repairer II
2
1,178,170
Energized Adaptive Nano Membrane II
3
550,000
Drone Link Augmentor I
1
252,800
Large Auxiliary Nano Pump I
2
11,900,000
Large Capacitor Control Circuit I
1
7,000,000
Total
251,078,586