Chimera: Cap-stable Chi
0
3
107 Views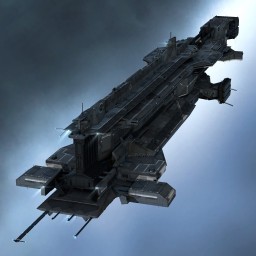 Modulename
Trying to work out a basic omnitank for leading mining gangs and such.
Highslots I'm leaving as wildcard, as some ppl need DCU's to get 10 fighters in space, others want logistics, and still others want tractors & salvagers.

The tank is cap stable, any (constructive) suggestions for improving this fit are welcome.
Targeting
| | | |
| --- | --- | --- |
| | Maximum targets | 6 |
| | Maximum targeting range | 137.5 km |
| | Scan resolution | 56.25 |
| | Sensor strength | 80 0 0 0 |
Size/Movement
| | | |
| --- | --- | --- |
| | Maximum velocity | 81.25 |
| | Inertia modifier | 0.01485 |
| | Signature radius | 3065 m |
| | Cargo capacity | 870 m3 |
Systems
| | | |
| --- | --- | --- |
| | Capacitor capacity | 81395.51 GJ |
| | Capacitor recharge time | 11 minutes 44 seconds |
| | Powergrid | 354507 / 669946.5MW |
| | CPU | 940.25 / 1031.25 tf |
Shields
| | | |
| --- | --- | --- |
| | Shield capacity | 180878.91 |
| | Shield recharge time | 3 hours 11 minutes 30 seconds |
| | Shield resistances | 75.87% 77.36% 72.83% 63.78% |
Armor
| | | |
| --- | --- | --- |
| | Armor hit points | 125000 |
| | Armor resistances | 57.5% 23.5% 36.25% 53.25% |
Structure
| | | |
| --- | --- | --- |
| | Structure hit points | 156250 |
| | Structure resistances | 60% 60% 60% 60% |
| | Drone bandwidth | 375 Mbit/sec |
| | Drone control range | 0 m |
Drones
| | | |
| --- | --- | --- |
| | Drone capacity | 80000 m3 |
Download EVEMon Skill Plan
[Chimera, Chimera: Cap-stable Chi]
Power Diagnostic System II
Power Diagnostic System II
Power Diagnostic System II
Damage Control II

Cap Recharger II
Cap Recharger II
Cap Recharger II
Adaptive Invulnerability Field II
Adaptive Invulnerability Field II
EM Ward Field II
Capital Shield Booster I

Capital Remote Shield Booster I
Capital Remote Capacitor Transmitter I
Heavy Energy Neutralizer II
Heavy Energy Neutralizer II
Drone Control Unit I

Large Capacitor Control Circuit I
Large Capacitor Control Circuit I
Large Capacitor Control Circuit I


Templar
Dragonfly
Firbolg
Einherji

Item
Quantity
Value
Chimera
1
1,000,000,000
Power Diagnostic System II
3
537,986
Cap Recharger II
3
473,000
Damage Control II
1
501,090
Adaptive Invulnerability Field II
2
1,728,000
EM Ward Field II
1
1,417,000
Capital Remote Shield Booster I
1
29,000,000
Capital Remote Capacitor Transmitter I
1
34,597,700
Heavy Energy Neutralizer II
2
402,500
Capital Shield Booster I
1
43,340,000
Templar
1
19,000,000
Dragonfly
1
8,200,000
Firbolg
1
12,304,600
Einherji
1
18,000,000
Drone Control Unit I
1
30,000,000
Large Capacitor Control Circuit I
3
8,648,990
Total
1,229,601,318