Omen: L2 blitz
0
0
3 Views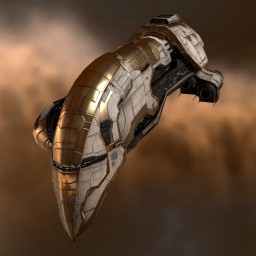 Modulename
I've found that I haven't uploaded my Omen blitz loadout... bad me. Here's one.
It's a tight fit, requiring perfect PG/CPU skills or some serious downgrades, but that's the Omen's specific. It hard to fit at lower skill levels, but shines at the top.
Add drones to take off close orbiting ships.
I'm using tracking rig to prolong the fire contact. You could go with something else... as you wish. As an option, ACR would allow you to fully fit it earlier or throw an AB in there.
Targeting
| | | |
| --- | --- | --- |
| | Maximum targets | 6 |
| | Maximum targeting range | 68.75 km |
| | Scan resolution | 375 |
| | Sensor strength | 0 0 0 15 |
Size/Movement
| | | |
| --- | --- | --- |
| | Maximum velocity | 325 |
| | Inertia modifier | 0.29025 |
| | Signature radius | 115 m |
| | Cargo capacity | 400 m3 |
Systems
| | | |
| --- | --- | --- |
| | Capacitor capacity | 1843.75 GJ |
| | Capacitor recharge time | 2 minutes 25 seconds |
| | Powergrid | 752.5 / 1156.25MW |
| | CPU | 262.75 / 393.75 tf |
Shields
| | | |
| --- | --- | --- |
| | Shield capacity | 1500 |
| | Shield recharge time | 15 minutes 37 seconds |
| | Shield resistances | 0% 50% 40% 20% |
Armor
| | | |
| --- | --- | --- |
| | Armor hit points | 2125 |
| | Armor resistances | 62.5% 40% 43.75% 51.25% |
Structure
| | | |
| --- | --- | --- |
| | Structure hit points | 1875 |
| | Structure resistances | 0% 0% 0% 0% |
| | Drone bandwidth | 40 Mbit/sec |
| | Drone control range | 0 m |
Drones
| | | |
| --- | --- | --- |
| | Drone capacity | 40 m3 |
Download EVEMon Skill Plan
[Omen, Omen: L2 blitz]
Tracking Enhancer II
Heat Sink II
Heat Sink II
Medium Armor Repairer II
Energized Adaptive Nano Membrane II
Empty

Cap Recharger II
Cap Recharger II
Cap Recharger II

Focused Modulated Medium Energy Beam I
Focused Modulated Medium Energy Beam I
Focused Modulated Medium Energy Beam I
Focused Modulated Medium Energy Beam I
Focused Modulated Medium Energy Beam I

Medium Capacitor Control Circuit I
Medium Capacitor Control Circuit I
Medium Energy Metastasis Adjuster I



Item
Quantity
Value
Omen
1
1
Tracking Enhancer II
1
640,000
Cap Recharger II
3
473,000
Heat Sink II
2
735,000
Medium Armor Repairer II
1
1,038,960
Focused Modulated Medium Energy Beam I
5
151,054
Energized Adaptive Nano Membrane II
1
665,000
Medium Capacitor Control Circuit I
2
1,677,500
Medium Energy Metastasis Adjuster I
1
199,000
Total
9,542,231