Vindicator: Incursion Vanguard Blitz Vindi
19
1
21 Views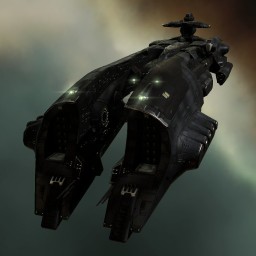 Modulename
This is designed for one purpose, to blitz Vanguard sites in Incursions (we need an Incursion tag BTW).

The reasoning behind a few things:

1) No damage control: I needed room for a third magstab of course. Vindi is there to web and kill. Make sure you are very good at this.

2) Active explosive and kinetic hardeners: Your biggest threat by far in a battleship in Vanguard sites is the torpedoes and they do a 50/50 mix of exp/kin damage. These hardeners not only give you very nice exp/kin resists, but they can also be overheated.

3) Only one EANM: see point number 2 and also keep in mind that most decent incursion gangs will have armor links so you need to leave some room for them to work. However this loadout works fine without armor links.

4) Fed navy gardes: incursion rats love popping drones and they switch enough firepower onto them to pop them before you notice. Faction sentries have about twice the hit points of T2 (as much as a cruiser), enough to save them if they're targeted. T2 probably works fine as well, you will just lose them more often. The reason for sentries over Ogres is that NPCs pop quite fast in a good fleet and Ogres wouldn't even get to a lot of targets before they popped.

5) No prop mod: This is due to the strategy most BS heavy vanguard fleets use. An anchor is chosen and everyone stays very close to the anchor. This causes all NPCs to come within close range (20km or less) of the entire fleet. This puts you in web range with faction webs and a skirmish booster and also in good range for your guns.

Please no more "needs a prop mod" comments unless you are familiar with armor vanguard fleets using this strategy.

This is the orbit range of the NPCs you need to kill in Vanguards:

Eystur Rhomben: 11km
Niarja Myelen: 15km
Renyn Metyn: 9.8km
Sansha's nation commander: 12km
Schmaeel Medula: 12km
Tama Cerebellum: 12km
Auga Hypothesis: 6.3km
Romi Thalamus: 18km
Deltole Tegmentum: 12km

That is every single one, range is not a problem. There is nothing that requires long range. There is a single Mara Paleo that orbits at 60km on the mining sites, but it does not need to be killed and it would be a total waste of time for a Vindi to try to MWD after it.

Utility is greatly enhanced with a skirmish booster. A loki booster will enable this to web anything you will need to kill in Vanguards.

Optimal gang mates are Bhaalgorns, Machariels, Paladins, Kronos, and of course 2-3 armor logis. This gang will run OTA sites in 6 minutes flat without a hacker and the other Vanguard sites in less time.

Stats (no implants, 3 optimal range scripts):

Void L: 1387 turret DPS at 9.7+12 range, 0.056 tracking
Null L: 991 turret DPS at 16+31 range, 0.056 tracking
CN Antimatter L: 1243 turret DPS at 6.5+25 range, 0.074 tracking
Drone DPS: 270 with FN Gardes (300 with Garde II)
EHP: 97k, 140k with slaves + zet5000 (recommended), 175k EHP adding a Damnation booster
Resists: 74.3/72.3/80.7/74.7

Screenshot is with the implants I'm currently using.
Targeting
| | | |
| --- | --- | --- |
| | Maximum targets | 7 |
| | Maximum targeting range | 90.625 km |
| | Scan resolution | 125 |
| | Sensor strength | 0 0 28 0 |
Size/Movement
| | | |
| --- | --- | --- |
| | Maximum velocity | 145.66 |
| | Inertia modifier | 0.05603 |
| | Signature radius | 400 m |
| | Cargo capacity | 665 m3 |
Systems
| | | |
| --- | --- | --- |
| | Capacitor capacity | 7912.5 GJ |
| | Capacitor recharge time | 14 minutes 25 seconds |
| | Powergrid | 15459.8 / 21875MW |
| | CPU | 664 / 787.5 tf |
Shields
| | | |
| --- | --- | --- |
| | Shield capacity | 10937.5 |
| | Shield recharge time | 31 minutes 15 seconds |
| | Shield resistances | 0% 50% 40% 20% |
Armor
| | | |
| --- | --- | --- |
| | Armor hit points | 19118.75 |
| | Armor resistances | 74.33% 74.71% 80.66% 66.63% |
Structure
| | | |
| --- | --- | --- |
| | Structure hit points | 13125 |
| | Structure resistances | 0% 0% 0% 0% |
| | Drone bandwidth | 125 Mbit/sec |
| | Drone control range | 0 m |
Drones
| | | |
| --- | --- | --- |
| | Drone capacity | 125 m3 |
Download EVEMon Skill Plan
[Vindicator, Vindicator: Incursion Vanguard Blitz Vindi]
1600mm Rolled Tungsten Compact Plates
Shadow Serpentis Magnetic Field Stabilizer
Shadow Serpentis Magnetic Field Stabilizer
Shadow Serpentis Magnetic Field Stabilizer
Centum C-Type Energized Adaptive Nano Membrane
Core B-Type Armor Kinetic Hardener
Core A-Type Armor Explosive Hardener

Tracking Computer II
Tracking Computer II
Tracking Computer II
Federation Navy Stasis Webifier
Federation Navy Stasis Webifier

Neutron Blaster Cannon II
Neutron Blaster Cannon II
Neutron Blaster Cannon II
Neutron Blaster Cannon II
Neutron Blaster Cannon II
Neutron Blaster Cannon II
Neutron Blaster Cannon II
Neutron Blaster Cannon II

Large Anti-EM Pump I
Large Anti-Thermic Pump I
Large Trimark Armor Pump I


Federation Navy Garde

Item
Quantity
Value
Vindicator
1
575,500,000
Tracking Computer II
3
870,000
Neutron Blaster Cannon II
8
4,000,000
1600mm Rolled Tungsten Compact Plates
1
460,103
Null L
1
190
Void L
1
218
Shadow Serpentis Magnetic Field Stabilizer
3
70,000,000
Federation Navy Stasis Webifier
2
65,000,000
Centum C-Type Energized Adaptive Nano Membrane
1
81,850,100
Core B-Type Armor Kinetic Hardener
1
19,000,000
Core A-Type Armor Explosive Hardener
1
53,039,000
Caldari Navy Antimatter Charge L
1
961
Large Anti-EM Pump I
1
7,568,000
Large Anti-Thermic Pump I
1
1,000,000
Large Trimark Armor Pump I
1
8,599,850
Federation Navy Garde
1
2,620,010
Total
1,124,248,432