Megathron Navy Issue: Pve Navy Megathron L4
7
2
497 Views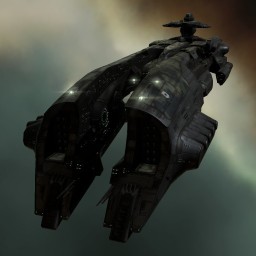 Modulename
This thing insta-pops frigs like a vargur. I have changed the configuration based on the popular opinion that I had TOO MUCH cap
I added a Second tracking computer, sentry drones, medium drones, and lost the OgreIIs. This required that I drop the drone link, so you could probably put a NOS up top.
Resists: EM 75% Explosive 56% Kinetic 68% Thermal 68%.
Using CN Antimatter and average T2 skills you get 898 DPS 3245 Volley Damage, Optimal range of 83k
You can swap out the two ENAMS for race specific hardeners if needed. If you buy straight off of contracts it'll run you about a bil. If careful, could get for less.
Targeting
| | | |
| --- | --- | --- |
| | Maximum targets | 7 |
| | Maximum targeting range | 90.625 km |
| | Scan resolution | 118.75 |
| | Sensor strength | 0 0 25 0 |
Size/Movement
| | | |
| --- | --- | --- |
| | Maximum velocity | 170.63 |
| | Inertia modifier | 0.07088 |
| | Signature radius | 385 m |
| | Cargo capacity | 650 m3 |
Systems
| | | |
| --- | --- | --- |
| | Capacitor capacity | 7500 GJ |
| | Capacitor recharge time | 8 minutes 18 seconds |
| | Powergrid | 16513 / 20343.75MW |
| | CPU | 705.75 / 787.5 tf |
Shields
| | | |
| --- | --- | --- |
| | Shield capacity | 11250 |
| | Shield recharge time | 42 minutes 22 seconds |
| | Shield resistances | 12.5% 56.25% 47.5% 30% |
Armor
| | | |
| --- | --- | --- |
| | Armor hit points | 11875 |
| | Armor resistances | 76.92% 58.46% 70% 70% |
Structure
| | | |
| --- | --- | --- |
| | Structure hit points | 13125 |
| | Structure resistances | 60% 60% 60% 60% |
| | Drone bandwidth | 125 Mbit/sec |
| | Drone control range | 0 m |
Drones
| | | |
| --- | --- | --- |
| | Drone capacity | 175 m3 |
Download EVEMon Skill Plan
[Megathron Navy Issue, Megathron Navy Issue: Pve Navy Megathron L4]
Tracking Enhancer II
Damage Control II
Imperial Navy Energized Adaptive Nano Membrane
Imperial Navy Energized Adaptive Nano Membrane
Federation Navy Magnetic Field Stabilizer
Federation Navy Magnetic Field Stabilizer
Federation Navy Magnetic Field Stabilizer
Imperial Navy Large Armor Repairer

Tracking Computer II
Cap Recharger II
Dark Blood Medium Capacitor Booster
Shadow Serpentis Tracking Computer

425mm Railgun II
425mm Railgun II
425mm Railgun II
425mm Railgun II
425mm Railgun II
425mm Railgun II
425mm Railgun II
Empty

Large Auxiliary Nano Pump I
Large Capacitor Control Circuit I
Large Capacitor Control Circuit I


Hammerhead II
Hobgoblin II
Garde I

Item
Quantity
Value
Megathron Navy Issue
1
430,021,000
Tracking Computer II
1
939,998
Tracking Enhancer II
1
640,000
Cap Recharger II
1
473,000
Damage Control II
1
501,090
Hammerhead II
1
725,965
Hobgoblin II
1
305,080
425mm Railgun II
7
3,849,810
Dark Blood Medium Capacitor Booster
1
20,645,800
Shadow Serpentis Tracking Computer
1
169,000,000
Imperial Navy Energized Adaptive Nano Membrane
2
33,991,500
Federation Navy Magnetic Field Stabilizer
3
103,350,000
Imperial Navy Large Armor Repairer
1
16,399,900
Garde I
1
67,042
Large Auxiliary Nano Pump I
1
10,019,500
Large Capacitor Control Circuit I
2
8,648,990
Total
1,072,018,025