All-in-one radar Pilgrim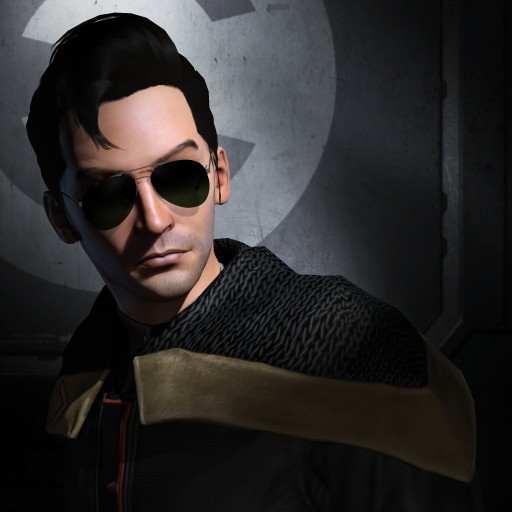 20
6
475 Views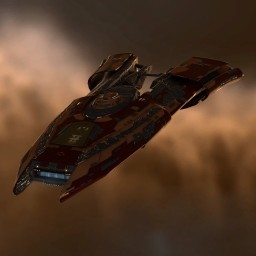 Modulename
EDIT: Loadout updated to reflect my current acquisition of Recon Ships V. I found the main problem of this ship was it's low DPS, particularly while trying to do particular combat sites. You can't really squeeze much more out of the Pilgrim but I did fit a drone tracking link and also replaced the cap mods in the mids with 2 large cap batteries, thanks to the mass amount of CPU and PG Recon V frees up. Stats have been updated accordingly.


This Pilgrim was designed to be a ship that can both find and clear radars (and some combat sites) effectively in Blood Raider lowsec.

For a while I've been using a covert ops frigate to scan out the sites then returning to the station to grab Ishkur/Myrmidon/Harbinger. I'm kinda tired of this as it's slow and there is a greater chance of getting blown up. I thought I might experiment with the Pilgrim and see what it looks like on paper, and I'm pretty impressed with what resulted.

Fitting is based on my own skills which are mostly 4s with some important 5s. I will quote stats for all level 5.

Blood Raider tank: 254 dps
DPS/optimal w/ Scorch: 295 / 20+3.8
DPS/optimal w/ Navy Multi: 309 / 6.8+3.8
Speed: 522 m/s
Cap: Stable at 44% with everything running
Effective HP: 18,217
Resists: 86.6/83.9/43.8/60

The EM/Thermic mods should be switched out depending on what area you're in.

Basically, you find the radar, you warp in, you go straight for the cans while having your drones wipe up the rats. Tank should also hold in a Blood Raider 4/10 but I would have to test it.

The Pilgrim seemed the best ship for the job that has a cloak. I want a cloak because, apart from stealth being my favourite playstyle, I operate in fairly dangerous areas of lowsec and I frequently find and enter wormholes.

I considered a Legion, but decided against it. While it can fit a better tank, the dps just isn't there with the Covert Reconfiguration subsystem and it costs about 5 times as much as this.

It can be quite challenging to build a ship that is capable of scanning and cloaking but also puts out decent DPS for it's size. Obviously the Pilgrim is capable of doing this because of the large drone bay and drone bonuses. It can carry light and medium drones, plus an extra set of lights, and ECM drones if you ever get yourself into a precarious situation.

Feedback would be appreciated.
Targeting
| | | |
| --- | --- | --- |
| | Maximum targets | 8 |
| | Maximum targeting range | 130 km |
| | Scan resolution | 296.25 |
| | Sensor strength | 0 0 0 26 |
Size/Movement
| | | |
| --- | --- | --- |
| | Maximum velocity | 690.47 |
| | Inertia modifier | 0.41175 |
| | Signature radius | 150 m |
| | Cargo capacity | 315 m3 |
Systems
| | | |
| --- | --- | --- |
| | Capacitor capacity | 3550 GJ |
| | Capacitor recharge time | 4 minutes 6 seconds |
| | Powergrid | 976 / 1250MW |
| | CPU | 539.5 / 462.5 tf |
Shields
| | | |
| --- | --- | --- |
| | Shield capacity | 1062.5 |
| | Shield recharge time | 15 minutes 37 seconds |
| | Shield resistances | 0% 81.25% 62.5% 20% |
Armor
| | | |
| --- | --- | --- |
| | Armor hit points | 2250 |
| | Armor resistances | 87.64% 70% 53.13% 83.94% |
Structure
| | | |
| --- | --- | --- |
| | Structure hit points | 1312.5 |
| | Structure resistances | 0% 0% 0% 0% |
| | Drone bandwidth | 50 Mbit/sec |
| | Drone control range | 0 m |
Drones
| | | |
| --- | --- | --- |
| | Drone capacity | 150 m3 |
Download EVEMon Skill Plan
[Pilgrim, All-in-one radar Pilgrim]
Medium Armor Repairer II
Armor EM Hardener II
Armor Thermic Hardener II
Corelum C-Type Energized EM Membrane
Corelum C-Type Energized Thermic Membrane

Large Capacitor Battery II
Large Capacitor Battery II
10MN Afterburner II
Data Analyzer I
Omnidirectional Tracking Link I

Focused Medium Pulse Laser II
Focused Medium Pulse Laser II
Covert Ops Cloaking Device II
Sisters Core Probe Launcher

Medium Auxiliary Nano Pump I
Medium Auxiliary Nano Pump I


Hammerhead II
Hobgoblin II
Warrior II
Vespa EC-600

Item
Quantity
Value
Pilgrim
1
160,272,000
Hammerhead II
1
725,965
Hobgoblin II
1
305,080
Warrior II
1
295,000
Large Capacitor Battery II
2
1,450,000
Focused Medium Pulse Laser II
2
1,490,000
Medium Armor Repairer II
1
1,038,960
Covert Ops Cloaking Device II
1
4,250,000
Armor EM Hardener II
1
1,598,920
Armor Thermic Hardener II
1
1,576,500
10MN Afterburner II
1
1,999,000
Scorch M
1
156,175
Corelum C-Type Energized EM Membrane
1
744,353
Corelum C-Type Energized Thermic Membrane
1
700,100
Data Analyzer I
1
44,444
Imperial Navy Multifrequency M
1
469,000
Omnidirectional Tracking Link I
1
1,000
Vespa EC-600
1
1
Sisters Core Probe Launcher
1
37,900,000
Sisters Core Scanner Probe
1
460,101
Medium Auxiliary Nano Pump I
2
2,547,500
Total
223,511,599