Incursion Raven
0
0
0 Views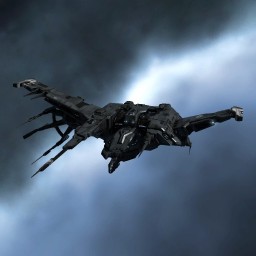 Modulename
The highsec shield fleets that are fighting incursion sites need more of these ravens. A drake is too low DPS and we lose rewards because of it (reward only goes to the fleet that does the most DPS).

This is pretty simple to fly and even with faction torps puts out 948DPS (no drones). Both the medium shield transporter and drone link WILL NOT BOTH FIT. Choose 1 based on what your fleet needs. Same with drones. carry one set of DPS and one set of logi drones is always nice, pick whichever your fleet needs. The MWD is mainly for the mom fleet, don't really need it for other sites (take it out and add more tank/second TP).

Some numbers for all you statwhores:
88,072 EHP
75EM/63therm/72kin/77exp keep these high and help the logi pilots
1215DPS with 5 t2 hammerheads, without DC and an extra BCU you get 1278. this is excellent for a t1 BS!. T2 torps reach 35km.
855m/s, (who cares you use the MWD for like 10 seconds)

If you have sub par skills and fly a t1 version you probably can still push 900DPS. Pls more of this for incursion sites.


Targeting
| | | |
| --- | --- | --- |
| | Maximum targets | 7 |
| | Maximum targeting range | 93.75 km |
| | Scan resolution | 106.25 |
| | Sensor strength | 22 0 0 0 |
Size/Movement
| | | |
| --- | --- | --- |
| | Maximum velocity | 1045.94 |
| | Inertia modifier | 0.081 |
| | Signature radius | 2684.46 m |
| | Cargo capacity | 665 m3 |
Systems
| | | |
| --- | --- | --- |
| | Capacitor capacity | 5500 GJ |
| | Capacitor recharge time | 14 minutes 22 seconds |
| | Powergrid | 11470.2 / 13750MW |
| | CPU | 926 / 1031.25 tf |
Shields
| | | |
| --- | --- | --- |
| | Shield capacity | 13800 |
| | Shield recharge time | 31 minutes 15 seconds |
| | Shield resistances | 75.87% 77.36% 72.83% 63.78% |
Armor
| | | |
| --- | --- | --- |
| | Armor hit points | 7250 |
| | Armor resistances | 57.5% 23.5% 36.25% 53.25% |
Structure
| | | |
| --- | --- | --- |
| | Structure hit points | 8000 |
| | Structure resistances | 60% 60% 60% 60% |
| | Drone bandwidth | 50 Mbit/sec |
| | Drone control range | 0 m |
Drones
| | | |
| --- | --- | --- |
| | Drone capacity | 75 m3 |
Download EVEMon Skill Plan
[Raven, Incursion Raven]
Damage Control II
Co-Processor II
Ballistic Control System II
Ballistic Control System II
Ballistic Control System II

Adaptive Invulnerability Field II
Adaptive Invulnerability Field II
EM Ward Field II
Large Shield Extender II
500MN Microwarpdrive II
Target Painter II
Empty

Torpedo Launcher II
Torpedo Launcher II
Torpedo Launcher II
Torpedo Launcher II
Torpedo Launcher II
Torpedo Launcher II
Medium S95a Remote Shield Booster
Drone Link Augmentor I

Large Hydraulic Bay Thrusters I
Large Rocket Fuel Cache Partition I
Large Core Defense Field Extender I


Hobgoblin II
Medium Shield Maintenance Bot I

Item
Quantity
Value
Raven
1
189,226,000
Damage Control II
1
448,449
Adaptive Invulnerability Field II
2
1,749,000
EM Ward Field II
1
1,449,700
Torpedo Launcher II
6
3,875,000
Hobgoblin II
1
299,999
Large Shield Extender II
1
879,970
Co-Processor II
1
750,000
Medium S95a Remote Shield Booster
1
712,124
500MN Microwarpdrive II
1
7,298,000
Target Painter II
1
655,000
Ballistic Control System II
3
877,500
Drone Link Augmentor I
1
246,500
Medium Shield Maintenance Bot I
1
7,935
Nova Rage Torpedo
1
306
Large Hydraulic Bay Thrusters I
1
10,000,000
Large Rocket Fuel Cache Partition I
1
10,150,000
Large Core Defense Field Extender I
1
9,960,000
Total
261,464,483