Helios
2
0
688 Views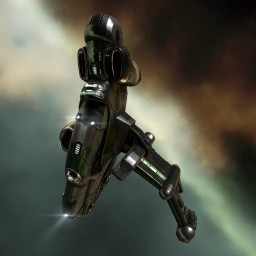 Modulename
Someone posted a poor helios fit with no cov-ops cloak and a core probe launcher.

This is my response, how I use my Helios for scanning use. It doesnt matter wether its high or low or null, w-space sec use. I mean what exactly is the point of a high sec cov-ops boat with no cov ops cloak or combat probes.

The analysers and codebreakers are required to be on/offline as needed.
Targeting
| | | |
| --- | --- | --- |
| | Maximum targets | 6 |
| | Maximum targeting range | 59.375 km |
| | Scan resolution | 487.5 |
| | Sensor strength | 0 0 22 0 |
Size/Movement
| | | |
| --- | --- | --- |
| | Maximum velocity | 3247.08 |
| | Inertia modifier | 1.90546 |
| | Signature radius | 294 m |
| | Cargo capacity | 175 m3 |
Systems
| | | |
| --- | --- | --- |
| | Capacitor capacity | 218.75 GJ |
| | Capacitor recharge time | 2 minutes 20 seconds |
| | Powergrid | 24 / 25MW |
| | CPU | 435 / 398.75 tf |
Shields
| | | |
| --- | --- | --- |
| | Shield capacity | 351.25 |
| | Shield recharge time | 7 minutes 48 seconds |
| | Shield resistances | 0% 50% 50% 20% |
Armor
| | | |
| --- | --- | --- |
| | Armor hit points | 627 |
| | Armor resistances | 50% 10% 45% 35% |
Structure
| | | |
| --- | --- | --- |
| | Structure hit points | 647.2 |
| | Structure resistances | 0% 0% 0% 0% |
| | Drone bandwidth | 5 Mbit/sec |
| | Drone control range | 0 m |
Drones
| | | |
| --- | --- | --- |
| | Drone capacity | 5 m3 |
Download EVEMon Skill Plan
[Helios, Helios]
Nanofiber Internal Structure II
Nanofiber Internal Structure II
Co-Processor II

5MN Microwarpdrive II
Relic Analyzer II
Relic Analyzer II
Data Analyzer II
Data Analyzer II

Covert Ops Cloaking Device II
Sisters Expanded Probe Launcher

Small Polycarbon Engine Housing II
Small Gravity Capacitor Upgrade II



Item
Quantity
Value
Helios
1
21,550,000
5MN Microwarpdrive II
1
2,804,910
Nanofiber Internal Structure II
2
290,000
Co-Processor II
1
837,000
Covert Ops Cloaking Device II
1
4,250,000
Sisters Expanded Probe Launcher
1
35,216,000
Sisters Combat Scanner Probe
1
453,555
Sisters Core Scanner Probe
1
460,101
Relic Analyzer II
2
975,000
Data Analyzer II
2
1,000,000
Small Polycarbon Engine Housing II
1
4,000,000
Small Gravity Capacitor Upgrade II
1
3,000,000
Total
77,101,566