Vengeance - Solo PvP Fit
3
0
8,809 Views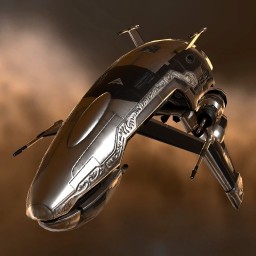 Modulename
My basic auto-cannon vengeance fit that I fly when I'm solo hunting in low-sec.

11.5K HP, tanks 86DPS(112 overheated), 82DPS with barrage 103 with faction. It's cap-stable at around 60% (she's not a fast killer but she wins most slugging competitions).

v.s. Ishkurs; You'll win provided you kill any hobgoblins/hammerheads and he doesn't have the speed to get away, warriors you can ignore as they won't even scratch you paint. Most fights with Ishkurs end in a stalemate (they can't break the tank, you can't keep them there if they really try to get away since hitting drones with the 200mm's involves webbing them instead of the Ishkur).

It's slow (800ish m/sec)and that's the main weakness, once you commit you're unlikely to move out of point range so choose your targets wisely.




Targeting
| | | |
| --- | --- | --- |
| | Maximum targets | 5 |
| | Maximum targeting range | 47.5 km |
| | Scan resolution | 818.75 |
| | Sensor strength | 0 0 0 14 |
Size/Movement
| | | |
| --- | --- | --- |
| | Maximum velocity | 820.33 |
| | Inertia modifier | 2.8782 |
| | Signature radius | 37 m |
| | Cargo capacity | 210 m3 |
Systems
| | | |
| --- | --- | --- |
| | Capacitor capacity | 468.75 GJ |
| | Capacitor recharge time | 2 minutes 20 seconds |
| | Powergrid | 50.8 / 53.75MW |
| | CPU | 191.25 / 212.5 tf |
Shields
| | | |
| --- | --- | --- |
| | Shield capacity | 830 |
| | Shield recharge time | 7 minutes 48 seconds |
| | Shield resistances | 12.5% 89.06% 73.75% 30% |
Armor
| | | |
| --- | --- | --- |
| | Armor hit points | 1645 |
| | Armor resistances | 68.13% 87.25% 76.09% 58.56% |
Structure
| | | |
| --- | --- | --- |
| | Structure hit points | 703.75 |
| | Structure resistances | 60% 60% 60% 60% |
| | Drone bandwidth | 0 Mbit/sec |
| | Drone control range | 0 m |
Drones
| | | |
| --- | --- | --- |
| | Drone capacity | 0 m3 |
Download EVEMon Skill Plan
[Vengeance, Vengeance - Solo PvP Fit]
Small Armor Repairer II
Damage Control II
Energized Adaptive Nano Membrane II
200mm Rolled Tungsten Compact Plates

1MN Afterburner II
Warp Scrambler II
Fleeting Propulsion Inhibitor I

200mm AutoCannon II
200mm AutoCannon II
200mm AutoCannon II
Small Nosferatu II
Empty

Small Projectile Burst Aerator I
Small Projectile Collision Accelerator I



Item
Quantity
Value
Vengeance
1
19,885,000
1MN Afterburner II
1
1,724,990
Warp Scrambler II
1
1,300,000
Small Armor Repairer II
1
450,000
Damage Control II
1
501,090
200mm AutoCannon II
3
594,999
Fleeting Propulsion Inhibitor I
1
1,920,010
Energized Adaptive Nano Membrane II
1
665,000
200mm Rolled Tungsten Compact Plates
1
49
Small Nosferatu II
1
1,210,000
Small Projectile Burst Aerator I
1
96,461
Small Projectile Collision Accelerator I
1
75,000
Total
29,612,596