PVP Punisher
84
20
48,460 Views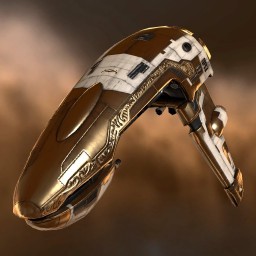 Modulename
Can annihilate most frigates (all that I've fought) which is pretty much all I do with it. Can permarun everything while cap boosting, and the neut kills other frigate's tank pretty quickly.

Other variants of this setup that I use are:

Swap cap booster for afterburner (for the extra speed) and use the neut selectively (running it extensively without booster will kill your cap).

I did a corp frigate deathmatch (FFA) with this, swapped scram for afterburner, and won it. Nothing could break the tank. Pretty sturdy frig.

Enjoy.
Targeting
| | | |
| --- | --- | --- |
| | Maximum targets | 4 |
| | Maximum targeting range | 31.25 km |
| | Scan resolution | 800 |
| | Sensor strength | 0 0 0 10 |
Size/Movement
| | | |
| --- | --- | --- |
| | Maximum velocity | 443.75 |
| | Inertia modifier | 1.9575 |
| | Signature radius | 37 m |
| | Cargo capacity | 135 m3 |
Systems
| | | |
| --- | --- | --- |
| | Capacitor capacity | 500 GJ |
| | Capacitor recharge time | 2 minutes |
| | Powergrid | 41.9 / 71.25MW |
| | CPU | 113 / 158.75 tf |
Shields
| | | |
| --- | --- | --- |
| | Shield capacity | 437.5 |
| | Shield recharge time | 7 minutes 48 seconds |
| | Shield resistances | 12.5% 56.25% 47.5% 30% |
Armor
| | | |
| --- | --- | --- |
| | Armor hit points | 625 |
| | Armor resistances | 65.66% 62.04% 48.49% 55.36% |
Structure
| | | |
| --- | --- | --- |
| | Structure hit points | 562.5 |
| | Structure resistances | 60% 60% 60% 60% |
| | Drone bandwidth | 0 Mbit/sec |
| | Drone control range | 0 m |
Drones
| | | |
| --- | --- | --- |
| | Drone capacity | 0 m3 |
Download EVEMon Skill Plan
[Punisher, PVP Punisher]
Small Armor Repairer II
Explosive Plating II
Adaptive Nano Plating II
Damage Control II

Small Electrochemical Capacitor Booster I
Fleeting Warp Disruptor I

Dual Light Pulse Laser II
Dual Light Pulse Laser II
Dual Light Pulse Laser II
5W Infectious Power System Malfunction

Empty
Empty
Empty



Item
Quantity
Value
Punisher
1
410,000
Small Armor Repairer II
1
450,000
Explosive Plating II
1
130,015
Adaptive Nano Plating II
1
178,678
Damage Control II
1
501,090
Dual Light Pulse Laser II
3
478,999
5W Infectious Power System Malfunction
1
8,507
Small Electrochemical Capacitor Booster I
1
365,094
Fleeting Warp Disruptor I
1
2,000
Cap Booster 150
1
400
Scorch S
1
45,400
Imperial Navy Multifrequency S
1
284,182
Total
3,812,363