Mission Proteus
23
6
364 Views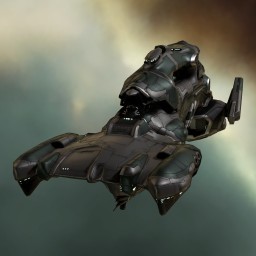 Modulename
Ok lets have a look at the worst PVE T3 in the game. I suppose i'm trying to salvage its integrity to some degree. Probs will be slated and flamed... but meh! don't get anywhere without trying eh.

I know im not suppose to upload EFT screenies, but it tells more than I ever could.

Also set for its natural strengths vrs serp/gur

4th magstab can be swapped for 2nd TE or more tank, which would change the DPS to 652. so thats optional.
Targeting
| | | |
| --- | --- | --- |
| | Maximum targets | 5 |
| | Maximum targeting range | 109.375 km |
| | Scan resolution | 306.25 |
| | Sensor strength | 0 0 33.25 0 |
Size/Movement
| | | |
| --- | --- | --- |
| | Maximum velocity | 861.91 |
| | Inertia modifier | 0.39555 |
| | Signature radius | 160 m |
| | Cargo capacity | 0 m3 |
Systems
| | | |
| --- | --- | --- |
| | Capacitor capacity | 2750 GJ |
| | Capacitor recharge time | 3 minutes 4 seconds |
| | Powergrid | 1611.2 / 1820.31MW |
| | CPU | 481 / 512.5 tf |
Shields
| | | |
| --- | --- | --- |
| | Shield capacity | 3000 |
| | Shield recharge time | 20 minutes 22 seconds |
| | Shield resistances | 0% 50% 85% 60% |
Armor
| | | |
| --- | --- | --- |
| | Armor hit points | 4687.5 |
| | Armor resistances | 50% 10% 83.75% 85.38% |
Structure
| | | |
| --- | --- | --- |
| | Structure hit points | 2320 |
| | Structure resistances | 0% 0% 0% 0% |
| | Drone bandwidth | 50 Mbit/sec |
| | Drone control range | 0 m |
Drones
| | | |
| --- | --- | --- |
| | Drone capacity | 75 m3 |
Download EVEMon Skill Plan
[Proteus, Mission Proteus]
Tracking Enhancer II
Armor Thermic Hardener II
Federation Navy Magnetic Field Stabilizer
Federation Navy Magnetic Field Stabilizer
Federation Navy Magnetic Field Stabilizer
Federation Navy Magnetic Field Stabilizer
Centum A-Type Medium Armor Repairer

Large Capacitor Battery II
Federation Navy 10MN Afterburner
Federation Navy Tracking Computer

250mm Railgun II
250mm Railgun II
250mm Railgun II
250mm Railgun II
250mm Railgun II
250mm Railgun II

Medium Capacitor Control Circuit I
Medium Capacitor Control Circuit I
Medium Capacitor Control Circuit II

Proteus Defensive - Nanobot Injector
Proteus Electronics - Dissolution Sequencer
Proteus Propulsion - Localized Injectors
Proteus Offensive - Hybrid Propulsion Armature
Proteus Engineering - Power Core Multiplier

Hammerhead II
Hobgoblin II

Item
Quantity
Value
Proteus
1
173,101,000
Tracking Enhancer II
1
640,000
Hammerhead II
1
725,965
Hobgoblin II
1
305,080
250mm Railgun II
6
1,584,190
Large Capacitor Battery II
1
1,450,000
Armor Thermic Hardener II
1
1,576,500
Spike M
1
142
Federation Navy 10MN Afterburner
1
31,000,000
Federation Navy Tracking Computer
1
154,193,000
Federation Navy Magnetic Field Stabilizer
4
103,350,000
Centum A-Type Medium Armor Repairer
1
219,700,000
Caldari Navy Antimatter Charge M
1
675
Tracking Speed Script
1
4,001
Proteus Defensive - Nanobot Injector
1
46,750,400
Proteus Electronics - Dissolution Sequencer
1
44,462,800
Proteus Propulsion - Localized Injectors
1
59,000,000
Proteus Offensive - Hybrid Propulsion Armature
1
46,000,000
Proteus Engineering - Power Core Multiplier
1
52,590,000
Medium Capacitor Control Circuit I
2
1,677,500
Medium Capacitor Control Circuit II
1
18,497,500
Total
1,276,257,203