Thanatos: Wormhole Support
0
2
1,409 Views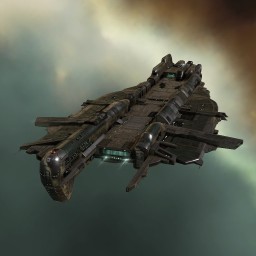 Modulename
I am making this Thanatos for WH security in a low-level WH.

The three high slots will contain fleet supportive warfare links. And I don't know what to put on the rigs, maybe CCCs.

This Thanatos will not be leaving sight of the PoS so doesn't need any close range damage unless the PoS is bashed.

Any and all advice is helpful.
Targeting
| | | |
| --- | --- | --- |
| | Maximum targets | 6 |
| | Maximum targeting range | 162.5 km |
| | Scan resolution | 81.25 |
| | Sensor strength | 0 0 76 0 |
Size/Movement
| | | |
| --- | --- | --- |
| | Maximum velocity | 93.75 |
| | Inertia modifier | 0.01728 |
| | Signature radius | 2960 m |
| | Cargo capacity | 875 m3 |
Systems
| | | |
| --- | --- | --- |
| | Capacitor capacity | 75000 GJ |
| | Capacitor recharge time | 13 minutes 5 seconds |
| | Powergrid | 555509 / 875000MW |
| | CPU | 554 / 906.25 tf |
Shields
| | | |
| --- | --- | --- |
| | Shield capacity | 125000 |
| | Shield recharge time | 3 hours 20 minutes |
| | Shield resistances | 12.5% 56.25% 47.5% 30% |
Armor
| | | |
| --- | --- | --- |
| | Armor hit points | 156250 |
| | Armor resistances | 78.61% 61.5% 72.19% 72.19% |
Structure
| | | |
| --- | --- | --- |
| | Structure hit points | 187500 |
| | Structure resistances | 60% 60% 60% 60% |
| | Drone bandwidth | 375 Mbit/sec |
| | Drone control range | 0 m |
Drones
| | | |
| --- | --- | --- |
| | Drone capacity | 100000 m3 |
Download EVEMon Skill Plan
[Thanatos, Thanatos: Wormhole Support]
Damage Control II
Energized Adaptive Nano Membrane II
Energized Adaptive Nano Membrane II
Energized Adaptive Nano Membrane II
Capital Armor Repairer I
Capital Armor Repairer I

Sensor Booster II
Cap Recharger II
Cap Recharger II
Cap Recharger II
Cap Recharger II

Large YF-12a Smartbomb
Heavy Energy Neutralizer II
Heavy Energy Neutralizer II
Capital Remote Armor Repairer I
Capital Remote Armor Repairer I

Large Capacitor Control Circuit I
Large Capacitor Control Circuit I
Large Capacitor Control Circuit I


Templar
Dragonfly
Firbolg
Einherji

Item
Quantity
Value
Thanatos
1
979,434,000
Sensor Booster II
1
990,000
Cap Recharger II
4
473,000
Damage Control II
1
501,090
Large YF-12a Smartbomb
1
252,008
Energized Adaptive Nano Membrane II
3
665,000
Heavy Energy Neutralizer II
2
402,500
Capital Armor Repairer I
2
63,600,100
Templar
1
19,000,000
Dragonfly
1
8,200,000
Firbolg
1
12,304,600
Einherji
1
18,000,000
Capital Remote Armor Repairer I
2
33,100,000
Large Capacitor Control Circuit I
3
8,648,990
Scan Resolution Script
1
12,634
Total
1,262,733,502