Zealot: PvE Z.

1
0
5,845 Views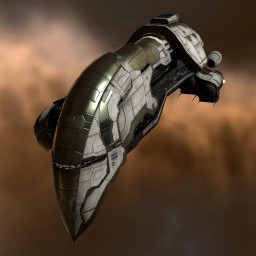 Modulename
Yes. I know, the Zealot is not "meant" for missions. But when you've spent 2 years in 0.0 and then come back after a 3-year hiatus, you go with what you know. I've seen quite a few bad PvE Zealot kits, so I figured I'd post my level 4 kit.

Could swap the web out for a cap recharger, swap the CPR for a Heat Sink and double CCC on the rigs for maybe another 30 DPS, depending on your skills. But losing the utility of a webbie for a smidgen more DPS. . .potato, potato.

But ultimately the Zealot suffers from Glass Cannon Syndrome, and the only part of this hull/kit that I find lacking is the tank. Since I usually run Thukker or Minmatar agents, it's easy to double up on exp resistance, but sometimes it's not enough. I've been running L4s for a little while now and there have been a few times where I have to warp out, but all in all, I prefer this over the boredom of a BS.


Targeting
| | | |
| --- | --- | --- |
| | Maximum targets | 6 |
| | Maximum targeting range | 93.75 km |
| | Scan resolution | 382.5 |
| | Sensor strength | 0 0 0 21 |
Size/Movement
| | | |
| --- | --- | --- |
| | Maximum velocity | 640.46 |
| | Inertia modifier | 0.37328 |
| | Signature radius | 125 m |
| | Cargo capacity | 440 m3 |
Systems
| | | |
| --- | --- | --- |
| | Capacitor capacity | 1875 GJ |
| | Capacitor recharge time | 1 minutes 50 seconds |
| | Powergrid | 1136 / 1475MW |
| | CPU | 378.5 / 425 tf |
Shields
| | | |
| --- | --- | --- |
| | Shield capacity | 1225 |
| | Shield recharge time | 15 minutes 37 seconds |
| | Shield resistances | 0% 87.5% 70% 20% |
Armor
| | | |
| --- | --- | --- |
| | Armor hit points | 2812.5 |
| | Armor resistances | 62.5% 85% 84.41% 72.97% |
Structure
| | | |
| --- | --- | --- |
| | Structure hit points | 2087.5 |
| | Structure resistances | 0% 0% 0% 0% |
| | Drone bandwidth | 0 Mbit/sec |
| | Drone control range | 0 m |
Drones
| | | |
| --- | --- | --- |
| | Drone capacity | 0 m3 |
Download EVEMon Skill Plan
[Zealot, Zealot: PvE Z.]
Capacitor Power Relay II
Heat Sink II
Heat Sink II
Medium Armor Repairer II
Energized Kinetic Membrane II
Energized Thermic Membrane II
Energized Adaptive Nano Membrane II

Cap Recharger II
X5 Prototype Engine Enervator
10MN Afterburner II

Heavy Pulse Laser II
Heavy Pulse Laser II
Heavy Pulse Laser II
Heavy Pulse Laser II
Heavy Pulse Laser II

Medium Capacitor Control Circuit I
Medium Energy Collision Accelerator I



Item
Quantity
Value
Zealot
1
143,000,000
Capacitor Power Relay II
1
424,499
Cap Recharger II
1
473,000
Heat Sink II
2
735,000
Heavy Pulse Laser II
5
1,700,000
Medium Armor Repairer II
1
1,038,960
X5 Prototype Engine Enervator
1
315,420
Energized Kinetic Membrane II
1
221,382
Energized Thermic Membrane II
1
669,998
Energized Adaptive Nano Membrane II
1
665,000
10MN Afterburner II
1
1,999,000
Conflagration M
1
122,494
Scorch M
1
156,175
Medium Capacitor Control Circuit I
1
1,677,500
Medium Energy Collision Accelerator I
1
223,282
Total
160,956,710