Lvl 4 Mission Kronos
0
0
852 Views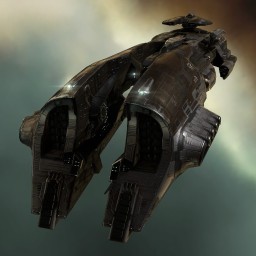 Modulename
Cap stable in game with Salvagers and Tractor Beam off. EFT says cap stable with everything running for some reason.

892 defence against Guristas, 928 against Sansha.

Although it is on the expensive side, the Core A-type is a good investment so you can not worry about your tank at all. I had an Imperial Navy rep on it prior to this, but had to run it with a cap mod in a low slot, so it either sacrificed the tank or the firepower. Of course you could always just pulse the tank, but capacitor stability is always nice, as is the better rep amount. The Fed 425's were also put on to increase the damage a bit more due to the lack of level 5 skills.

Plug this fit into your skills and let me know what you think. Thanks.
Targeting
| | | |
| --- | --- | --- |
| | Maximum targets | 10 |
| | Maximum targeting range | 112.5 km |
| | Scan resolution | 150 |
| | Sensor strength | 0 0 13 0 |
Size/Movement
| | | |
| --- | --- | --- |
| | Maximum velocity | 131.25 |
| | Inertia modifier | 0.07898 |
| | Signature radius | 420 m |
| | Cargo capacity | 1275 m3 |
Systems
| | | |
| --- | --- | --- |
| | Capacitor capacity | 8625 GJ |
| | Capacitor recharge time | 6 minutes 15 seconds |
| | Powergrid | 10279 / 17500MW |
| | CPU | 586.75 / 725 tf |
Shields
| | | |
| --- | --- | --- |
| | Shield capacity | 9125 |
| | Shield recharge time | 28 minutes 24 seconds |
| | Shield resistances | 0% 50% 55% 30% |
Armor
| | | |
| --- | --- | --- |
| | Armor hit points | 9875 |
| | Armor resistances | 64.06% 35.31% 90.39% 88.78% |
Structure
| | | |
| --- | --- | --- |
| | Structure hit points | 11875 |
| | Structure resistances | 0% 0% 0% 0% |
| | Drone bandwidth | 50 Mbit/sec |
| | Drone control range | 0 m |
Drones
| | | |
| --- | --- | --- |
| | Drone capacity | 125 m3 |
Download EVEMon Skill Plan
[Kronos, Lvl 4 Mission Kronos]
Armor Kinetic Hardener II
Armor Kinetic Hardener II
Armor Thermic Hardener II
Armor Thermic Hardener II
Imperial Navy Energized Adaptive Nano Membrane
Federation Navy Magnetic Field Stabilizer
Core A-Type Large Armor Repairer

Cap Recharger II
Cap Recharger II
Cap Recharger II
Optical Tracking Computer I

Federation Navy 425mm Railgun
Federation Navy 425mm Railgun
Federation Navy 425mm Railgun
Federation Navy 425mm Railgun
Small Tractor Beam I
Salvager I
Salvager I
Empty

Large Capacitor Control Circuit I
Large Hybrid Collision Accelerator II



Item
Quantity
Value
Kronos
1
1,350,500
Antimatter Charge L
1
185
Cap Recharger II
3
473,000
Optical Tracking Computer I
1
12,101
Armor Kinetic Hardener II
2
1,500,000
Armor Thermic Hardener II
2
1,576,500
Imperial Navy Energized Adaptive Nano Membrane
1
33,991,500
Federation Navy 425mm Railgun
4
84,000,000
Federation Navy Magnetic Field Stabilizer
1
103,350,000
Core A-Type Large Armor Repairer
1
145,660,000
Small Tractor Beam I
1
1,700,000
Salvager I
2
59,998
Large Capacitor Control Circuit I
1
8,648,990
Large Hybrid Collision Accelerator II
1
22,600,000
Tracking Speed Script
1
4,001
Total
661,009,273