Lvl 4 Mission Rokh
2
0
291 Views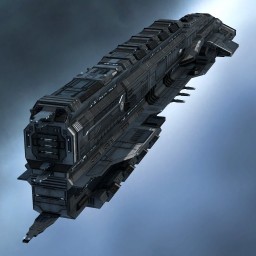 Modulename
I am just after some input and advice on best improving this fit and i have ideas but not sure if they are any good, I am comfortable using it but for some of the harder lvl 4's I do need help otherwise I need to warp out to recharge cap, shields don't seem to be a problem but if I sacrifice them to much without tank DPS increase I am screwed.

With this setup I am getting this:

EHP = 60k
Tank (DPS) = 681 burst
Gun DPS = 482 w drones
392 w/o Drones
1747 Volley
2m 7s cap with everything running

Does this look a little better and this will only get better as my skills get better. Once my energy management/cap skills get better I may be able to go up to an x-large shield booster.

I know that this is not the ideal still as it is a Rokh but I like the Rokh and rails so just go with it.
Targeting
| | | |
| --- | --- | --- |
| | Maximum targets | 7 |
| | Maximum targeting range | 112.5 km |
| | Scan resolution | 93.75 |
| | Sensor strength | 24 0 0 0 |
Size/Movement
| | | |
| --- | --- | --- |
| | Maximum velocity | 111.25 |
| | Inertia modifier | 0.0918 |
| | Signature radius | 500 m |
| | Cargo capacity | 625 m3 |
Systems
| | | |
| --- | --- | --- |
| | Capacitor capacity | 7875 GJ |
| | Capacitor recharge time | 8 minutes 46 seconds |
| | Powergrid | 14363 / 19875MW |
| | CPU | 857.5 / 975 tf |
Shields
| | | |
| --- | --- | --- |
| | Shield capacity | 11156.25 |
| | Shield recharge time | 28 minutes 35 seconds |
| | Shield resistances | 0% 50% 73% 64% |
Armor
| | | |
| --- | --- | --- |
| | Armor hit points | 8750 |
| | Armor resistances | 50% 10% 25% 45% |
Structure
| | | |
| --- | --- | --- |
| | Structure hit points | 9375 |
| | Structure resistances | 0% 0% 0% 0% |
| | Drone bandwidth | 50 Mbit/sec |
| | Drone control range | 0 m |
Drones
| | | |
| --- | --- | --- |
| | Drone capacity | 50 m3 |
Download EVEMon Skill Plan
[Rokh, Lvl 4 Mission Rokh]
Power Diagnostic System II
Tracking Enhancer II
Magnetic Field Stabilizer II
Magnetic Field Stabilizer II
Magnetic Field Stabilizer II

Tracking Computer II
Kinetic Deflection Field II
Thermic Dissipation Field II
Heavy Capacitor Booster II
X-Large Shield Booster II
Shield Boost Amplifier II

350mm Prototype Gauss Gun
350mm Prototype Gauss Gun
350mm Prototype Gauss Gun
350mm Prototype Gauss Gun
350mm Prototype Gauss Gun
350mm Prototype Gauss Gun
350mm Prototype Gauss Gun
350mm Prototype Gauss Gun

Large Capacitor Control Circuit I
Large Capacitor Control Circuit I
Large Capacitor Control Circuit I


Hammerhead II

Item
Quantity
Value
Rokh
1
199,022,000
Power Diagnostic System II
1
537,986
Tracking Computer II
1
939,998
Tracking Enhancer II
1
640,000
Hammerhead II
1
725,965
Kinetic Deflection Field II
1
1,400,000
Thermic Dissipation Field II
1
1,599,000
Heavy Capacitor Booster II
1
501
Magnetic Field Stabilizer II
3
899,995
X-Large Shield Booster II
1
1,446,000
350mm Prototype Gauss Gun
8
150,001
Caldari Navy Antimatter Charge L
1
1,000
Caldari Navy Thorium Charge L
1
860
Shield Boost Amplifier II
1
868,990
Large Capacitor Control Circuit I
3
8,648,990
Total
237,029,263