Megathron lvl 4 Mission Runner
0
0
86 Views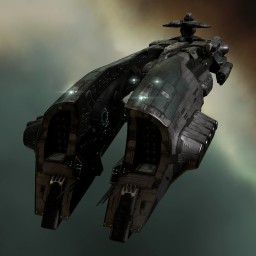 Modulename
I'm designing a lvl 4 Megathron for a friend and this what i came up with.
Stats (my skills [my Gallente skills aren't so good]):
DPS (no drones) - 364
Volley - 1637
Tank - 568
Capacitor - stable with everything on
Please tell me what you think
Note: Clearly this is designed with Blood Raiders in mind. Change resists against other rats.
Targeting
| | | |
| --- | --- | --- |
| | Maximum targets | 7 |
| | Maximum targeting range | 90.625 km |
| | Scan resolution | 118.75 |
| | Sensor strength | 0 0 21 0 |
Size/Movement
| | | |
| --- | --- | --- |
| | Maximum velocity | 160.13 |
| | Inertia modifier | 0.07695 |
| | Signature radius | 380 m |
| | Cargo capacity | 675 m3 |
Systems
| | | |
| --- | --- | --- |
| | Capacitor capacity | 7500 GJ |
| | Capacitor recharge time | 4 minutes 15 seconds |
| | Powergrid | 12482 / 19375MW |
| | CPU | 576 / 750 tf |
Shields
| | | |
| --- | --- | --- |
| | Shield capacity | 7875 |
| | Shield recharge time | 31 minutes 15 seconds |
| | Shield resistances | 0% 50% 40% 20% |
Armor
| | | |
| --- | --- | --- |
| | Armor hit points | 8125 |
| | Armor resistances | 88.26% 10% 35% 84.73% |
Structure
| | | |
| --- | --- | --- |
| | Structure hit points | 9375 |
| | Structure resistances | 0% 0% 0% 0% |
| | Drone bandwidth | 75 Mbit/sec |
| | Drone control range | 0 m |
Drones
| | | |
| --- | --- | --- |
| | Drone capacity | 75 m3 |
Download EVEMon Skill Plan
[Megathron, Megathron lvl 4 Mission Runner]
Large Armor Repairer II
Magnetic Field Stabilizer II
Magnetic Field Stabilizer II
Armor EM Hardener II
Armor EM Hardener II
Armor Thermic Hardener II
Armor Thermic Hardener II
Empty

Cap Recharger II
Cap Recharger II
Cap Recharger II
Cap Recharger II

350mm Prototype Gauss Gun
350mm Prototype Gauss Gun
350mm Prototype Gauss Gun
350mm Prototype Gauss Gun
350mm Prototype Gauss Gun
350mm Prototype Gauss Gun
350mm Prototype Gauss Gun
Small Tractor Beam I

Large Auxiliary Nano Pump I
Large Capacitor Control Circuit I
Large Capacitor Control Circuit I


Hammerhead II
Hobgoblin II

Item
Quantity
Value
Megathron
1
187,986,000
Cap Recharger II
4
473,000
Hammerhead II
1
725,965
Hobgoblin II
1
305,080
Large Armor Repairer II
1
1,198,170
Magnetic Field Stabilizer II
2
899,995
Armor EM Hardener II
2
1,598,920
Armor Thermic Hardener II
2
1,576,500
350mm Prototype Gauss Gun
7
150,001
Caldari Navy Antimatter Charge L
1
1,000
Caldari Navy Uranium Charge L
1
1,350
Caldari Navy Lead Charge L
1
1,300
Caldari Navy Iridium Charge L
1
1,300
Small Tractor Beam I
1
1,700,000
Large Auxiliary Nano Pump I
1
10,019,500
Large Capacitor Control Circuit I
2
8,648,990
Total
230,330,482