Battle Atron
11
0
14,041 Views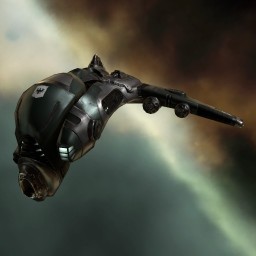 Modulename
<<NEW! Video of this fit in action can be found here -
http://www.youtube.com/watch?v=Z3mfGf_urew>>
<<Fit has been updated>>
<<Swapped out RCU for MAPC, one of the CCC's for a collision accelerator, upgraded to 150mm Rails and changed drone/ammo type. Result is that this loadout now sports a DPS of 68 which is a significant improvement from before. Opted to not try to shoehorn a MWD into the loadout simply because it requires a lot of skills to be able to get a workable fit from it, and if you have the skills to fly it effectively with a MWD chances are you're going to be flying something better than an Atron. >>
Been trying to fly the Atron for some solo lowsec pvp (don't ask) and this is the best setup I could come up with. I have flown it with moderate success and wanted to see what others have to say about it.
If you're wondering why railguns over blasters, well speed is the only thing this ship has going for it, and quite frankly stasis webs scare the shit out of me. Considering it's horrible tank to begin with I don't want to test out a blaster fit against other close ranged frigates.
Some stats (All skills lvl 5)
DPS: 68
speed: 1334 m/s
cap stable at 62%
Intended targets: slower closer ranged frigates like Punishers and Incursuses fit with afterburners.
The main idea is that you are going to want to dictate range. Orbiting at 18km and pelting them from afar it doesn't matter how pitiful the dps is, or how non-existent your tank is, if the target can't hit you. The hobgoblin II definitely helps your dps. And as long as you didn't screw up and let your target get close you can always disengage at will.
I've had success fighting against Incursuses and Tristans, and I would imagine being able to come out on top over a Punisher. I've even had success against a catalyst (was fitted with blasters). Made a Wolf disengage from me once as well (I'm just as surprised as you!)
There's a lot of manual flying involved to make sure you keep transversal up and so you don't accidentally get too close.
Cap stability is there because it's going to take a while to kill your opponent, and you want the afterburner on at all times.
I use it solo, though it can also be used as tackle for a gang.
Entire thing will cost you ~3.4 million which for me isn't much at all, and you can downgrade the guns if you really want to lower the cost further. I would recommend keeping the t2 disruptor for the extra 4km of tackling range. At 18km orbit range it's very easy for a target that knows it's in trouble to burn in the opposite direction that short 2km to freedom. I know I've had far too many targets escape because I cheaped out on the disruptor (including that Wolf I mentioned earlier >.<)
Although it may not be as effective as other frigates I must say I do enjoy flying this ship. The satisfaction of knowing you just made a kill flying the Atron of all things makes it worth flying for me.
Questions, Comments, Concerns?
Targeting
| | | |
| --- | --- | --- |
| | Maximum targets | 4 |
| | Maximum targeting range | 31.25 km |
| | Scan resolution | 1125 |
| | Sensor strength | 0 0 8 0 |
Size/Movement
| | | |
| --- | --- | --- |
| | Maximum velocity | 1457.33 |
| | Inertia modifier | 1.89 |
| | Signature radius | 35 m |
| | Cargo capacity | 123.25 m3 |
Systems
| | | |
| --- | --- | --- |
| | Capacitor capacity | 412.5 GJ |
| | Capacitor recharge time | 1 minutes 45 seconds |
| | Powergrid | 29 / 58.75MW |
| | CPU | 114.5 / 183.75 tf |
Shields
| | | |
| --- | --- | --- |
| | Shield capacity | 375 |
| | Shield recharge time | 7 minutes 48 seconds |
| | Shield resistances | 0% 50% 40% 20% |
Armor
| | | |
| --- | --- | --- |
| | Armor hit points | 437.5 |
| | Armor resistances | 50% 10% 35% 35% |
Structure
| | | |
| --- | --- | --- |
| | Structure hit points | 500 |
| | Structure resistances | 0% 0% 0% 0% |
| | Drone bandwidth | 0 Mbit/sec |
| | Drone control range | 0 m |
Drones
| | | |
| --- | --- | --- |
| | Drone capacity | 0 m3 |
Download EVEMon Skill Plan
[Atron, Battle Atron]
Overdrive Injector System I
Micro Auxiliary Power Core I
Empty

Warp Disruptor II
1MN Monopropellant Enduring Afterburner
Empty

150mm Railgun II
150mm Railgun II
Empty
Empty

Small Capacitor Control Circuit I
Small Hybrid Collision Accelerator I
Small Hybrid Metastasis Adjuster I


Hobgoblin II

Item
Quantity
Value
Atron
1
365,051
Overdrive Injector System I
1
3,562
Hobgoblin II
1
299,999
150mm Railgun II
2
689,795
Warp Disruptor II
1
1,189,600
1MN Monopropellant Enduring Afterburner
1
1
Micro Auxiliary Power Core I
1
219,960
Caldari Navy Thorium Charge S
1
640
Small Capacitor Control Circuit I
1
283,934
Small Hybrid Collision Accelerator I
1
60,000
Small Hybrid Metastasis Adjuster I
1
68,999
Total
3,871,336