Neutron II Deimos
93
13
646 Views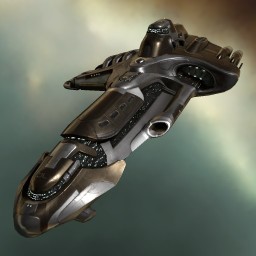 Modulename
Haven't seen it done yet and I love this setup so I thought I'd throw it out there. This is pure gank potential with as much tank as I could muster. This mini-astarte pumps out some serious hurt with the right skills and hardwiring.
Main skills : HAC IV
Med Blaster Spec IV
Advanced Weapon Upgrades IV
Main hardwirings : - Zainou 'Deadeye' ZGM1000
- 5% Medium turret damage
- Eifyr and CO 'Gunslinger' CX-1
3% All turret damage
'Gypsy' KMB-50 - 3%
ship cpu output
is
required
.
My damage mod is roughly 12.1 and Resists are 66% and better all around (66 being explo). Cap holds well under MWD or MAR II (Not both). Armor is not a big deal with some low-grade slaves or a nice gang leader bonus / remote repping.
For a gang battle I would consider switching the web for a Cap Recharger II, but with the nos nerf it's not a giant deal if you're DPS support and the web comes in handy.
This is by no means a solo-pwn mobile, and is designed to warp in after the battle has started.
However it does a number when solo'ing noob battlecruisers, which equates to 600+ perfect strikes on tanked BC's. It also vaporizes caracals in under 15 seconds.
Targeting
| | | |
| --- | --- | --- |
| | Maximum targets | 6 |
| | Maximum targeting range | 106.25 km |
| | Scan resolution | 337.5 |
| | Sensor strength | 0 0 22 0 |
Size/Movement
| | | |
| --- | --- | --- |
| | Maximum velocity | 1957.74 |
| | Inertia modifier | 0.32063 |
| | Signature radius | 900 m |
| | Cargo capacity | 415 m3 |
Systems
| | | |
| --- | --- | --- |
| | Capacitor capacity | 1400 GJ |
| | Capacitor recharge time | 2 minutes 23 seconds |
| | Powergrid | 1160.5 / 1443.75MW |
| | CPU | 438.75 / 450 tf |
Shields
| | | |
| --- | --- | --- |
| | Shield capacity | 1500 |
| | Shield recharge time | 15 minutes 37 seconds |
| | Shield resistances | 12.5% 56.25% 86.88% 65% |
Armor
| | | |
| --- | --- | --- |
| | Armor hit points | 2625 |
| | Armor resistances | 57.5% 65.58% 86.19% 72.38% |
Structure
| | | |
| --- | --- | --- |
| | Structure hit points | 3187.5 |
| | Structure resistances | 60% 60% 60% 60% |
| | Drone bandwidth | 50 Mbit/sec |
| | Drone control range | 0 m |
Drones
| | | |
| --- | --- | --- |
| | Drone capacity | 50 m3 |
Download EVEMon Skill Plan
[Deimos, Neutron II Deimos]
Damage Control II
Medium Armor Repairer II
Magnetic Field Stabilizer II
Magnetic Field Stabilizer II
Magnetic Field Stabilizer II
Armor Explosive Hardener II

Warp Disruptor II
Fleeting Propulsion Inhibitor I
50MN Microwarpdrive II
Empty

Heavy Neutron Blaster II
Heavy Neutron Blaster II
Heavy Neutron Blaster II
Heavy Neutron Blaster II
Heavy Neutron Blaster II
Small Diminishing Power System Drain I

Large Capacitor Control Circuit I
Large Ancillary Current Router I


Hammerhead II

Item
Quantity
Value
Deimos
1
175,000,000
Damage Control II
1
501,090
Hammerhead II
1
725,965
Heavy Neutron Blaster II
5
1,629,940
Warp Disruptor II
1
1,160,000
Medium Armor Repairer II
1
1,038,960
Fleeting Propulsion Inhibitor I
1
1,920,010
Small Diminishing Power System Drain I
1
10,000
Magnetic Field Stabilizer II
3
899,995
Armor Explosive Hardener II
1
1,690,780
50MN Microwarpdrive II
1
4,119,030
Null M
1
80
Void M
1
83
Caldari Navy Antimatter Charge M
1
675
Large Capacitor Control Circuit I
1
8,648,990
Large Ancillary Current Router I
1
20,500,000
Total
226,165,348