Machariel - The perfect shield
4
4
48 Views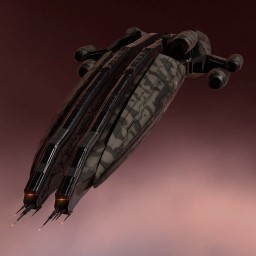 Modulename
Alright here it goes and let the flame begin!!

First off YES no afterburner!

I do no require speed...yes I know the nanofit prior to the nerf however I am using it ONLY for missioning in high-sec carebear space only.

I wanted the machariel to have as much bang for the buck while maxing out the tank and spank features.

But lets go into detailing!

- The Inv Fields give me 70% resists across the board

- The barrage damage is insane

- NOS keeps up the cap for a "soft counter" to being nos'd while missioning from NPC's

- The PDU (yes I know how dare I do it) provides me with cap stability to run everything at about 30% cap remaining (not counting any NOS that gives back to me

- With the duel shield boost amps I can actually run 750 hp/3 seconds.

I run with a full set of crystal including the Crystal Omega (not the low-grade so it works)

Again I do not want to fly fast...I am looking to be a powerhouse that the tank (shields) will be a nightmare to break.
Targeting
| | | |
| --- | --- | --- |
| | Maximum targets | 7 |
| | Maximum targeting range | 93.75 km |
| | Scan resolution | 101.56 |
| | Sensor strength | 0 26 0 0 |
Size/Movement
| | | |
| --- | --- | --- |
| | Maximum velocity | 170.1 |
| | Inertia modifier | 0.0648 |
| | Signature radius | 350 m |
| | Cargo capacity | 665 m3 |
Systems
| | | |
| --- | --- | --- |
| | Capacitor capacity | 7250 GJ |
| | Capacitor recharge time | 8 minutes 20 seconds |
| | Powergrid | 14802 / 22437.5MW |
| | CPU | 650.25 / 750 tf |
Shields
| | | |
| --- | --- | --- |
| | Shield capacity | 11650 |
| | Shield recharge time | 31 minutes 15 seconds |
| | Shield resistances | 65.14% 82.57% 79.08% 72.11% |
Armor
| | | |
| --- | --- | --- |
| | Armor hit points | 11562.5 |
| | Armor resistances | 60% 10% 25% 35% |
Structure
| | | |
| --- | --- | --- |
| | Structure hit points | 10325 |
| | Structure resistances | 0% 0% 0% 0% |
| | Drone bandwidth | 100 Mbit/sec |
| | Drone control range | 0 m |
Drones
| | | |
| --- | --- | --- |
| | Drone capacity | 125 m3 |
Download EVEMon Skill Plan
[Machariel, Machariel - The perfect shield]
Republic Fleet Gyrostabilizer
Republic Fleet Gyrostabilizer
Republic Fleet Gyrostabilizer
Republic Fleet Gyrostabilizer
Republic Fleet Tracking Enhancer
Republic Fleet Tracking Enhancer
Republic Fleet Tracking Enhancer

Thon's Modified Adaptive Invulnerability Field
Thon's Modified Adaptive Invulnerability Field
Gist A-Type 100MN Afterburner
Gist X-Type Large Shield Booster
Pith A-Type Shield Boost Amplifier

800mm Repeating Cannon II
800mm Repeating Cannon II
800mm Repeating Cannon II
800mm Repeating Cannon II
800mm Repeating Cannon II
800mm Repeating Cannon II
800mm Repeating Cannon II
Caldari Navy Cloaking Device

Large Capacitor Control Circuit I
Large Capacitor Control Circuit I
Large Capacitor Control Circuit II



Item
Quantity
Value
Machariel
1
430,018,000
800mm Repeating Cannon II
7
3,499,920
Thon's Modified Adaptive Invulnerability Field
2
565,031
Caldari Navy Cloaking Device
1
29,090,000
Republic Fleet Gyrostabilizer
4
74,240,900
Republic Fleet Tracking Enhancer
3
83,011,500
Gist A-Type 100MN Afterburner
1
71,425,300
Gist X-Type Large Shield Booster
1
164,000,000
Pith A-Type Shield Boost Amplifier
1
98,060,000
Republic Fleet Phased Plasma L
1
965
Large Capacitor Control Circuit I
2
8,648,990
Large Capacitor Control Circuit II
1
63,203,900
Total
1,444,723,747