Affordable PVE Proteus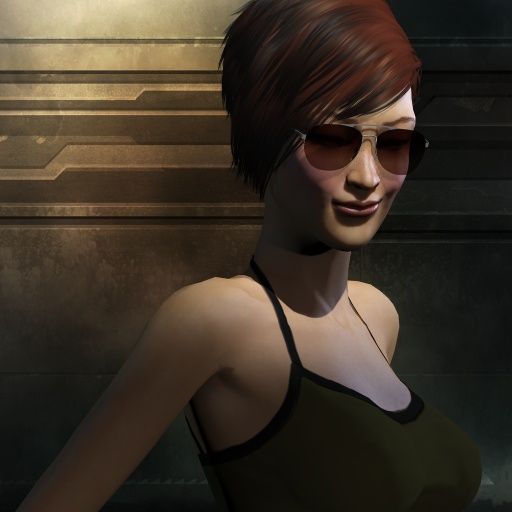 10
1
274 Views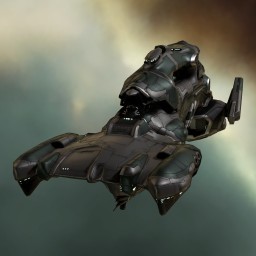 Modulename
This proteus is mainly designed for low sec plex'ers who want a nice ship that is both effective and survivable. It has mwd/cloak for those that can use that annoying warp trick (I hate you all) The mwd will also come in handy for closing blaster range(and yes mwd will work in plex's unlike most missions), with that much defense rating your signature radius shouldn't mean much, especially in low sec plex's however you could also use it in null sec, but not designed for that.

The defense rating is based on Serpentis/Guristas.

There is some extra drone bay that I wasn't sure what to do with. I would suggest either extra drones or perhaps a large armor bot to repair your other drones while exploring.
Targeting
| | | |
| --- | --- | --- |
| | Maximum targets | 5 |
| | Maximum targeting range | 81.25 km |
| | Scan resolution | 168.75 |
| | Sensor strength | 0 0 17 0 |
Size/Movement
| | | |
| --- | --- | --- |
| | Maximum velocity | 608.43 |
| | Inertia modifier | 0.39555 |
| | Signature radius | 960 m |
| | Cargo capacity | 0 m3 |
Systems
| | | |
| --- | --- | --- |
| | Capacitor capacity | 2200 GJ |
| | Capacitor recharge time | 2 minutes 36 seconds |
| | Powergrid | 1211.5 / 1368.75MW |
| | CPU | 538.5 / 562.5 tf |
Shields
| | | |
| --- | --- | --- |
| | Shield capacity | 3000 |
| | Shield recharge time | 20 minutes 22 seconds |
| | Shield resistances | 0% 50% 85% 60% |
Armor
| | | |
| --- | --- | --- |
| | Armor hit points | 4687.5 |
| | Armor resistances | 50% 10% 92.69% 92.37% |
Structure
| | | |
| --- | --- | --- |
| | Structure hit points | 2320 |
| | Structure resistances | 0% 0% 0% 0% |
| | Drone bandwidth | 75 Mbit/sec |
| | Drone control range | 0 m |
Drones
| | | |
| --- | --- | --- |
| | Drone capacity | 175 m3 |
Download EVEMon Skill Plan
[Proteus, Affordable PVE Proteus]
Medium Armor Repairer II
Magnetic Field Stabilizer II
Magnetic Field Stabilizer II
Magnetic Field Stabilizer II
Armor Kinetic Hardener II
Armor Thermic Hardener II
Armor Thermic Hardener II

Cap Recharger II
Large Capacitor Battery II
50MN Microwarpdrive II

Heavy Ion Blaster II
Heavy Ion Blaster II
Heavy Ion Blaster II
Heavy Ion Blaster II
Heavy Ion Blaster II
Improved Cloaking Device II

Medium Capacitor Control Circuit I
Medium Capacitor Control Circuit I
Medium Capacitor Control Circuit I

Proteus Defensive - Nanobot Injector
Proteus Electronics - CPU Efficiency Gate
Proteus Propulsion - Localized Injectors
Proteus Offensive - Hybrid Propulsion Armature
Proteus Engineering - Augmented Capacitor Reservoir

Hammerhead II
Hobgoblin II
Warrior II
Vespa EC-600

Item
Quantity
Value
Proteus
1
173,101,000
Antimatter Charge M
1
76
Cap Recharger II
1
473,000
Hammerhead II
1
725,965
Hobgoblin II
1
305,080
Warrior II
1
295,000
Heavy Ion Blaster II
5
1
Large Capacitor Battery II
1
1,450,000
Medium Armor Repairer II
1
1,038,960
Magnetic Field Stabilizer II
3
899,995
Improved Cloaking Device II
1
2,906,880
Armor Kinetic Hardener II
1
1,500,000
Armor Thermic Hardener II
2
1,576,500
50MN Microwarpdrive II
1
4,119,030
Vespa EC-600
1
1
Proteus Defensive - Nanobot Injector
1
46,750,400
Proteus Electronics - CPU Efficiency Gate
1
40,100,100
Proteus Propulsion - Localized Injectors
1
59,000,000
Proteus Offensive - Hybrid Propulsion Armature
1
46,000,000
Proteus Engineering - Augmented Capacitor Reservoir
1
43,100,000
Medium Capacitor Control Circuit I
3
1,677,500
Total
431,750,982