Cheap L4 Mission Runner Tengu
61
4
53,041 Views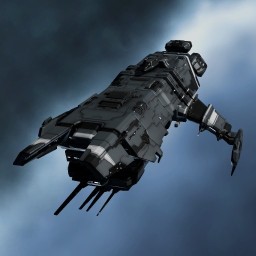 Modulename
I came up with a Cheap L4 Mission Runner tengu
this tengu is not like the pimped tengu's loadouts in Battleclinic.
Cheap and affordable tengu no need for dead space stuffs only t2s and a single 30m isk AB.

highlight:
Fire power :-
672 dps with T2 kin / 2573 volly damage
ROF 3.8 Sec

Tank:
Active tanked Tengu with a T2 Med SB
Cap stable at 36%
569 dps vs Angel this is decent for a Cruiser sized ship you will tank full room while moving with no problems and tank over 1000 dps with overload.

Mobility:
661 m/s Max speed.

Cost is really good and affordable specially for mission runners.

Let me know what you think dont mind to rate +1 or -1 and tell me the reason so i can fix the weak points in the fitting.

FOR WHO CANT READ THIS IS NOT A PIMPED TENGU FIT ITS ALL ABOUT MAKING IT AFFORDABLE FOR ALL MISSION RUNNERS.
Targeting
| | | |
| --- | --- | --- |
| | Maximum targets | 5 |
| | Maximum targeting range | 81.25 km |
| | Scan resolution | 262.5 |
| | Sensor strength | 18 0 0 0 |
Size/Movement
| | | |
| --- | --- | --- |
| | Maximum velocity | 650.14 |
| | Inertia modifier | 0.26123 |
| | Signature radius | 150 m |
| | Cargo capacity | 0 m3 |
Systems
| | | |
| --- | --- | --- |
| | Capacitor capacity | 2070.31 GJ |
| | Capacitor recharge time | 3 minutes 15 seconds |
| | Powergrid | 643 / 750MW |
| | CPU | 677.5 / 707.81 tf |
Shields
| | | |
| --- | --- | --- |
| | Shield capacity | 4562.5 |
| | Shield recharge time | 20 minutes 22 seconds |
| | Shield resistances | 0% 88.26% 86.5% 80% |
Armor
| | | |
| --- | --- | --- |
| | Armor hit points | 3062.5 |
| | Armor resistances | 50% 10% 62.5% 86.25% |
Structure
| | | |
| --- | --- | --- |
| | Structure hit points | 2076.25 |
| | Structure resistances | 0% 0% 0% 0% |
| | Drone bandwidth | 0 Mbit/sec |
| | Drone control range | 0 m |
Drones
| | | |
| --- | --- | --- |
| | Drone capacity | 0 m3 |
Download EVEMon Skill Plan
[Tengu, Cheap L4 Mission Runner Tengu]
Ballistic Control System II
Ballistic Control System II
Ballistic Control System II
Ballistic Control System II

Explosive Deflection Field II
Explosive Deflection Field II
Kinetic Deflection Field II
Medium Shield Booster II
Republic Fleet 10MN Afterburner
Shield Boost Amplifier II

Heavy Missile Launcher II
Heavy Missile Launcher II
Heavy Missile Launcher II
Heavy Missile Launcher II
Heavy Missile Launcher II
Heavy Missile Launcher II

Medium Capacitor Control Circuit I
Medium Capacitor Control Circuit I
Medium Capacitor Control Circuit I

Tengu Defensive - Amplification Node
Tengu Electronics - CPU Efficiency Gate
Tengu Propulsion - Fuel Catalyst
Tengu Offensive - Accelerated Ejection Bay
Tengu Engineering - Augmented Capacitor Reservoir


Item
Quantity
Value
Tengu
1
193,248,000
Explosive Deflection Field II
2
1,305,100
Kinetic Deflection Field II
1
1,400,000
Heavy Missile Launcher II
6
1,100,000
Scourge Fury Heavy Missile
1
396
Medium Shield Booster II
1
540,495
Republic Fleet 10MN Afterburner
1
32,000,000
Ballistic Control System II
4
850,012
Shield Boost Amplifier II
1
868,990
Tengu Defensive - Amplification Node
1
60,000,000
Tengu Electronics - CPU Efficiency Gate
1
46,690,000
Tengu Propulsion - Fuel Catalyst
1
57,650,000
Tengu Offensive - Accelerated Ejection Bay
1
57,698,900
Tengu Engineering - Augmented Capacitor Reservoir
1
59,595,000
Medium Capacitor Control Circuit I
3
1,677,500
Total
527,334,529