Drake WH(C1-C2) Passive
1
2
342 Views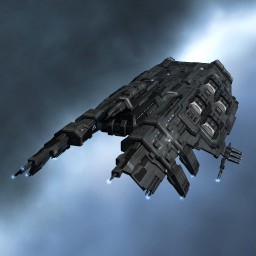 Modulename
C2 Wormholes are Soloable with this fitting for me.

All lvl5 skills:

DPS: 229
Tank(Omni): 425
Targeting: 75km --> weapons 89km --> 75km Distance
speed: 408m/s

I took a high tank, to soloable watchman BS and sirius Platforms.

Should be able to tank 2BS at a time or 1BS and some BC or frigs.
This depends on the BS, because Watchman BS do a lot more of dps than other C1/C2 BS.


Targeting
| | | |
| --- | --- | --- |
| | Maximum targets | 8 |
| | Maximum targeting range | 75 km |
| | Scan resolution | 243.75 |
| | Sensor strength | 19 0 0 0 |
Size/Movement
| | | |
| --- | --- | --- |
| | Maximum velocity | 398.61 |
| | Inertia modifier | 0.432 |
| | Signature radius | 388.78 m |
| | Cargo capacity | 450 m3 |
Systems
| | | |
| --- | --- | --- |
| | Capacitor capacity | 3125 GJ |
| | Capacitor recharge time | 14 minutes 59 seconds |
| | Powergrid | 751.5 / 1000MW |
| | CPU | 601.25 / 625 tf |
Shields
| | | |
| --- | --- | --- |
| | Shield capacity | 12062.5 |
| | Shield recharge time | 8 minutes 57 seconds |
| | Shield resistances | 72.43% 74.13% 68.95% 58.6% |
Armor
| | | |
| --- | --- | --- |
| | Armor hit points | 4062.5 |
| | Armor resistances | 50% 10% 25% 45% |
Structure
| | | |
| --- | --- | --- |
| | Structure hit points | 4687.5 |
| | Structure resistances | 0% 0% 0% 0% |
| | Drone bandwidth | 25 Mbit/sec |
| | Drone control range | 0 m |
Drones
| | | |
| --- | --- | --- |
| | Drone capacity | 25 m3 |
Download EVEMon Skill Plan
[Drake, Drake WH(C1-C2) Passive ]
Shield Power Relay II
Shield Power Relay II
Ballistic Control System II
Ballistic Control System II

Adaptive Invulnerability Field II
Adaptive Invulnerability Field II
EM Ward Field II
Large F-S9 Regolith Compact Shield Extender
Large F-S9 Regolith Compact Shield Extender
10MN Afterburner II

Heavy Missile Launcher II
Heavy Missile Launcher II
Heavy Missile Launcher II
Heavy Missile Launcher II
Heavy Missile Launcher II
Core Probe Launcher I
Small Tractor Beam I
Salvager I

Medium Core Defense Field Purger I
Medium Core Defense Field Purger I
Medium Core Defense Field Purger I



Item
Quantity
Value
Drake
1
56,755,000
Scourge Heavy Missile
1
59
Shield Power Relay II
2
500,000
Adaptive Invulnerability Field II
2
1,728,000
EM Ward Field II
1
1,417,000
Heavy Missile Launcher II
5
1,100,000
Large F-S9 Regolith Compact Shield Extender
2
60,010
10MN Afterburner II
1
1,999,000
Core Probe Launcher I
1
10,000
Ballistic Control System II
2
850,012
Small Tractor Beam I
1
1,700,000
Salvager I
1
59,998
Core Scanner Probe I
1
5,720
Medium Core Defense Field Purger I
3
1
Total
73,722,824