Ishtar: Lvl 4 Mission Runner
2
2
2,670 Views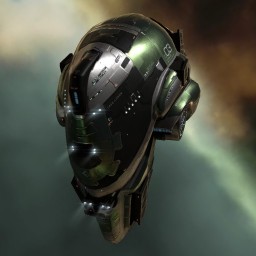 Modulename
This is my first posted loadout. This is the build I came up with for a level 4 mission running Ishtar.
[Comment Removed]
The current setup here is an example for tanking Serpentis (which I fight a lot):
Lvl V skills-
31.5k EHP
62.5/88.6/94.3/32.5 Resistances
~580 m/s
568 dps with Garde IIs
42% cap stable with all equipment running
Thank you for your input and try not to fleece me too hard! <a href="
http://www.freesmileys.org/smileys.php
" title="Smiley">
[/url]
Edited- 4/2/10 12:53pm
Targeting
| | | |
| --- | --- | --- |
| | Maximum targets | 7 |
| | Maximum targeting range | 100 km |
| | Scan resolution | 367.5 |
| | Sensor strength | 0 0 23 0 |
Size/Movement
| | | |
| --- | --- | --- |
| | Maximum velocity | 573.69 |
| | Inertia modifier | 0.38138 |
| | Signature radius | 145 m |
| | Cargo capacity | 560 m3 |
Systems
| | | |
| --- | --- | --- |
| | Capacitor capacity | 1750 GJ |
| | Capacitor recharge time | 1 minutes 36 seconds |
| | Powergrid | 214.3 / 925MW |
| | CPU | 308.5 / 383.56 tf |
Shields
| | | |
| --- | --- | --- |
| | Shield capacity | 1750 |
| | Shield recharge time | 15 minutes 37 seconds |
| | Shield resistances | 0% 50% 85% 60% |
Armor
| | | |
| --- | --- | --- |
| | Armor hit points | 2000 |
| | Armor resistances | 62.5% 32.5% 94.28% 88.55% |
Structure
| | | |
| --- | --- | --- |
| | Structure hit points | 2875 |
| | Structure resistances | 0% 0% 0% 0% |
| | Drone bandwidth | 125 Mbit/sec |
| | Drone control range | 0 m |
Drones
| | | |
| --- | --- | --- |
| | Drone capacity | 375 m3 |
Download EVEMon Skill Plan
[Ishtar, Ishtar: Lvl 4 Mission Runner]
Capacitor Power Relay II
Medium Armor Repairer II
Energized Adaptive Nano Membrane II
Armor Kinetic Hardener II
Armor Thermic Hardener II
Empty

Cap Recharger II
Cap Recharger II
10MN Afterburner II
Omnidirectional Tracking Link I
Omnidirectional Tracking Link I

Light Ion Blaster II
Small Tractor Beam I
Salvager I
Empty

Medium Sentry Damage Augmentor I
Medium Sentry Damage Augmentor I


Hammerhead II
Hobgoblin II
Garde II

Item
Quantity
Value
Ishtar
1
171,995,000
Antimatter Charge S
1
20
Capacitor Power Relay II
1
424,499
Cap Recharger II
2
473,000
Hammerhead II
1
725,965
Hobgoblin II
1
305,080
Light Ion Blaster II
1
599,998
Medium Armor Repairer II
1
1,038,960
Energized Adaptive Nano Membrane II
1
665,000
Armor Kinetic Hardener II
1
1,500,000
Armor Thermic Hardener II
1
1,576,500
10MN Afterburner II
1
1,999,000
Omnidirectional Tracking Link I
2
1,000
Small Tractor Beam I
1
1,700,000
Salvager I
1
59,998
Garde II
1
1,129,990
Medium Sentry Damage Augmentor I
2
2,157,800
Total
188,983,610