A fun Scorpion fit
0
0
46 Views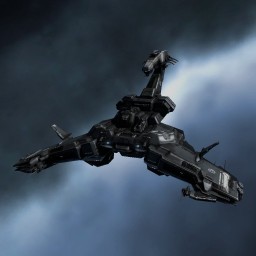 Modulename
This is just a fun fit I made one day in eve, that turned out to be not that bad.
It has like 71k-91k of effective hp, 400-518 dps, and 700-814 m/s, and the ecm burst can cover and area of 18-30km depending on skills.
This fit would be good bait since it's tank isn't bad and can do some decent damage, also be good if you just need to jam a lot of people to save some of your guys from tacklers.

Targeting
| | | |
| --- | --- | --- |
| | Maximum targets | 7 |
| | Maximum targeting range | 112.5 km |
| | Scan resolution | 137.5 |
| | Sensor strength | 24 0 0 0 |
Size/Movement
| | | |
| --- | --- | --- |
| | Maximum velocity | 841.83 |
| | Inertia modifier | 0.0783 |
| | Signature radius | 3461.14 m |
| | Cargo capacity | 550 m3 |
Systems
| | | |
| --- | --- | --- |
| | Capacitor capacity | 5156.25 GJ |
| | Capacitor recharge time | 13 minutes 45 seconds |
| | Powergrid | 9185 / 11250MW |
| | CPU | 758.75 / 937.5 tf |
Shields
| | | |
| --- | --- | --- |
| | Shield capacity | 23193.34 |
| | Shield recharge time | 31 minutes 15 seconds |
| | Shield resistances | 54.72% 77.36% 72.83% 63.78% |
Armor
| | | |
| --- | --- | --- |
| | Armor hit points | 6875 |
| | Armor resistances | 57.5% 23.5% 36.25% 53.25% |
Structure
| | | |
| --- | --- | --- |
| | Structure hit points | 8125 |
| | Structure resistances | 60% 60% 60% 60% |
| | Drone bandwidth | 75 Mbit/sec |
| | Drone control range | 0 m |
Drones
| | | |
| --- | --- | --- |
| | Drone capacity | 75 m3 |
Download EVEMon Skill Plan
[Scorpion, A fun Scorpion fit]
Damage Control II
Ballistic Control System II
Ballistic Control System II
Signal Distortion Amplifier II
Empty

Stasis Webifier II
ECM Burst II
Adaptive Invulnerability Field II
Adaptive Invulnerability Field II
Warp Disruptor II
Large Shield Extender II
Large Shield Extender II
500MN Cold-Gas Enduring Microwarpdrive

Anode Mega Ion Particle Cannon I
Experimental ZW-4100 Torpedo Launcher
Experimental ZW-4100 Torpedo Launcher
Experimental ZW-4100 Torpedo Launcher
Experimental ZW-4100 Torpedo Launcher

Large Core Defense Field Extender I
Large Core Defense Field Extender I
Large Core Defense Field Extender I


Valkyrie II

Item
Quantity
Value
Scorpion
1
164,011,000
Stasis Webifier II
1
850,000
Damage Control II
1
501,090
ECM Burst II
1
750,000
Adaptive Invulnerability Field II
2
1,728,000
Warp Disruptor II
1
1,160,000
Large Shield Extender II
2
880,000
500MN Cold-Gas Enduring Microwarpdrive
1
536,000
Anode Mega Ion Particle Cannon I
1
2,000
Experimental ZW-4100 Torpedo Launcher
4
1,003
Valkyrie II
1
119,500
Caldari Navy Antimatter Charge L
1
1,000
Ballistic Control System II
2
850,012
Signal Distortion Amplifier II
1
1,010,000
Large Core Defense Field Extender I
3
10,899,000
Caldari Navy Nova Torpedo
1
1,981
Total
208,559,607