Armageddon: Level 4 Mission Geddon
26
6
24,391 Views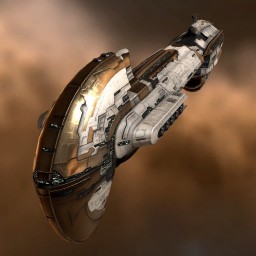 Modulename
The idea was to have high sustainable armor resistance with the ability to have firepower.

This setup allows for indefinate cap use while running all modules/guns.

The armor resistance are 74-80% as it is now, which of course can be modified for rat specific. I added in 2 nanobot accelerators to give me almost double the rate of repair

As it is now it provides good omni tank with a raw DPS of 373 and 653/w drones.

Due to fitting requirements the T2 pulses could not be fitted so instead I fitted modulated, just as good but with lower fitting requirements.

The tractor beam was fitted to help gather loot, no AB makes for a slow ship and the tractor helps speed things up with looting. (Plus after I fit everything I had a left over high slot, I had to fit something)

After all is said and done I have 2259 PG and 39.75 CPU left.

Targeting
| | | |
| --- | --- | --- |
| | Maximum targets | 7 |
| | Maximum targeting range | 81.25 km |
| | Scan resolution | 137.5 |
| | Sensor strength | 0 0 0 21 |
Size/Movement
| | | |
| --- | --- | --- |
| | Maximum velocity | 136.95 |
| | Inertia modifier | 0.08775 |
| | Signature radius | 450 m |
| | Cargo capacity | 600 m3 |
Systems
| | | |
| --- | --- | --- |
| | Capacitor capacity | 7750 GJ |
| | Capacitor recharge time | 4 minutes 32 seconds |
| | Powergrid | 17566 / 16875MW |
| | CPU | 519.75 / 687.5 tf |
Shields
| | | |
| --- | --- | --- |
| | Shield capacity | 8500 |
| | Shield recharge time | 31 minutes 15 seconds |
| | Shield resistances | 12.5% 56.25% 47.5% 30% |
Armor
| | | |
| --- | --- | --- |
| | Armor hit points | 10625 |
| | Armor resistances | 68.13% 76.05% 77.55% 80.54% |
Structure
| | | |
| --- | --- | --- |
| | Structure hit points | 10000 |
| | Structure resistances | 60% 60% 60% 60% |
| | Drone bandwidth | 125 Mbit/sec |
| | Drone control range | 0 m |
Drones
| | | |
| --- | --- | --- |
| | Drone capacity | 375 m3 |
Download EVEMon Skill Plan
[Armageddon, Armageddon: Level 4 Mission Geddon]
Capacitor Power Relay II
Damage Control II
Heat Sink II
Energized Adaptive Nano Membrane II
Armor Kinetic Hardener II
Armor Explosive Hardener II
Armor Thermic Hardener II
Imperial Navy Large Armor Repairer

Cap Recharger II
Cap Recharger II
Cap Recharger II
Empty

Mega Modulated Pulse Energy Beam I
Mega Modulated Pulse Energy Beam I
Mega Modulated Pulse Energy Beam I
Mega Modulated Pulse Energy Beam I
Mega Modulated Pulse Energy Beam I
Mega Modulated Pulse Energy Beam I
Mega Modulated Pulse Energy Beam I
Small Tractor Beam I

Large Auxiliary Nano Pump I
Large Auxiliary Nano Pump I
Large Capacitor Control Circuit I


Ogre II

Item
Quantity
Value
Armageddon
1
209,990,000
Infrared L
1
2,009
Ultraviolet L
1
1,009
Multifrequency L
1
12,000
Capacitor Power Relay II
1
424,499
Cap Recharger II
3
473,000
Damage Control II
1
501,090
Heat Sink II
1
735,000
Ogre II
1
1,309,990
Mega Modulated Pulse Energy Beam I
7
339,442
Energized Adaptive Nano Membrane II
1
665,000
Armor Kinetic Hardener II
1
1,500,000
Armor Explosive Hardener II
1
1,690,780
Armor Thermic Hardener II
1
1,576,500
Imperial Navy Large Armor Repairer
1
16,399,900
Small Tractor Beam I
1
1,700,000
Large Auxiliary Nano Pump I
2
10,019,500
Large Capacitor Control Circuit I
1
8,648,990
Total
268,990,861