Ares: Great Tackler
9
0
18,268 Views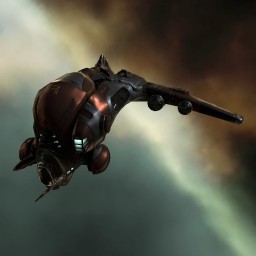 Modulename
So this loadout came about playing around in EFT. It's common knowledge that the Ares is one of the fastest ships in the game. What is not common knowledge is that it is quite possible to fit a MSE on it and give it 5k EHP while maintiaing reasonable DPS(roflkets just for show).

You have a 5km/s interceptor with 5k EHP with 80DPS from blasters(which get tracking bonuses from the ship on top of top notch tracking) which is plenty to kill off pesky drones, which'll have trouble keeping pace anyway. The roflkets add another 16 DPS in EFT, but you likely will see almost none of that against fast moving drones.

Drones will die quick and you should have no problem avoiding damage when traveling 5km/s(7km/s overloaded) with a sig res of only 90m(Anyone remember shooting at vagas with missiles pre QR, welcome back). Toss on some cheap 3% implants and a Zor's Hyperlink and you get up to 5300m/s(7.6km/s). Add HG snakes on top and you'll get to 6400m/s(9.2km/s overloaded). If you happen to be flying with a max skilled, mind-linked Loki 7950m/s(11.5km/s overloaded).

This is not a dogfighter by any means, but it is perfect for holding down that Drake that you find ratting in a belt. It's fast, has substantial EHP, can effectively counter drones, and has a 30km base point from t2; you'll be hard pressed to find a better tackling frig(and pls don't say Dram I know, but this is way more cost effective for a throw away tackler).
Targeting
| | | |
| --- | --- | --- |
| | Maximum targets | 5 |
| | Maximum targeting range | 38.125 km |
| | Scan resolution | 1193.75 |
| | Sensor strength | 0 0 11 0 |
Size/Movement
| | | |
| --- | --- | --- |
| | Maximum velocity | 5103.14 |
| | Inertia modifier | 1.71299 |
| | Signature radius | 252 m |
| | Cargo capacity | 76.8 m3 |
Systems
| | | |
| --- | --- | --- |
| | Capacitor capacity | 332.81 GJ |
| | Capacitor recharge time | 3 minutes 19 seconds |
| | Powergrid | 46.3 / 53.75MW |
| | CPU | 160.75 / 181.25 tf |
Shields
| | | |
| --- | --- | --- |
| | Shield capacity | 1500 |
| | Shield recharge time | 7 minutes 48 seconds |
| | Shield resistances | 12.5% 56.25% 56.25% 30% |
Armor
| | | |
| --- | --- | --- |
| | Armor hit points | 451.25 |
| | Armor resistances | 57.5% 23.5% 53.25% 44.75% |
Structure
| | | |
| --- | --- | --- |
| | Structure hit points | 625 |
| | Structure resistances | 60% 60% 60% 60% |
| | Drone bandwidth | 0 Mbit/sec |
| | Drone control range | 0 m |
Drones
| | | |
| --- | --- | --- |
| | Drone capacity | 0 m3 |
Download EVEMon Skill Plan
[Ares, Ares: Great Tackler]
Overdrive Injector System II
Damage Control II
Nanofiber Internal Structure II
Micro Auxiliary Power Core I

Warp Disruptor II
5MN Y-T8 Compact Microwarpdrive
Medium F-S9 Regolith Compact Shield Extender

Light Electron Blaster II
Light Electron Blaster II
Rocket Launcher II

Small Polycarbon Engine Housing I
Small Polycarbon Engine Housing I



Item
Quantity
Value
Ares
1
21,000,000
Overdrive Injector System II
1
451,938
Damage Control II
1
501,090
Nanofiber Internal Structure II
1
290,000
Light Electron Blaster II
2
450,000
Warp Disruptor II
1
1,160,000
5MN Y-T8 Compact Microwarpdrive
1
190,516
Medium F-S9 Regolith Compact Shield Extender
1
1,610,100
Rocket Launcher II
1
414,808
Micro Auxiliary Power Core I
1
280,940
Caldari Navy Antimatter Charge S
1
484
Caldari Navy Mjolnir Rocket
1
512
Small Polycarbon Engine Housing I
2
338,244
Total
27,476,876