Proteus: 10/10 Guristas (The Maze solo tank)
3
5
617 Views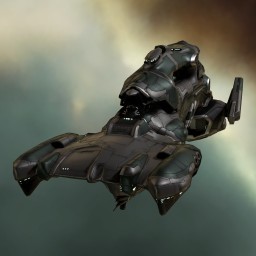 Modulename
Hello everyone. I am considering buying this. but looking for some more input. been playing around in EFT all day and I got to this.

the main focus is to solo tank The Maze guristas version solo. then get someone else that does the pew pew.

made the EHP high enough to absorb the EM citadel torp quite easily. while still having a great tank VS guristas. I am also buying a set of Low-grade halo implants to mitigate more dmg from the citadel torp and the BS rats.

Statistics (My Skills!):
EM: 89.3%
Thermal: 86.1%
kinetic: 93.1%
explosive 10%

EHP VS EM (on armor): 184717
defense efficiency of 723 vs EM

EHP VS Guristas (85% kinetic 15% thermal): 219662
Defence efficiency of 860 VS guristas

cap stable 59%

mobility: 408 m/s
Signature (low grade halo): 137m

194 DPS with the drones. assisting the damage dealing ship.

how well will this fare? I know if there is a neut tower is wont hold. but there is none in the plex and I dont think there is 1 in provincial HQ either.

other then going B, C, X-type how can I improve?
Targeting
| | | |
| --- | --- | --- |
| | Maximum targets | 5 |
| | Maximum targeting range | 109.375 km |
| | Scan resolution | 306.25 |
| | Sensor strength | 0 0 33.25 0 |
Size/Movement
| | | |
| --- | --- | --- |
| | Maximum velocity | 546 |
| | Inertia modifier | 0.39555 |
| | Signature radius | 160 m |
| | Cargo capacity | 0 m3 |
Systems
| | | |
| --- | --- | --- |
| | Capacitor capacity | 2437.5 GJ |
| | Capacitor recharge time | 2 minutes 2 seconds |
| | Powergrid | 1171 / 1312.5MW |
| | CPU | 307.75 / 512.5 tf |
Shields
| | | |
| --- | --- | --- |
| | Shield capacity | 3000 |
| | Shield recharge time | 20 minutes 22 seconds |
| | Shield resistances | 0% 50% 85% 60% |
Armor
| | | |
| --- | --- | --- |
| | Armor hit points | 19424.22 |
| | Armor resistances | 89.26% 10% 93.05% 86.11% |
Structure
| | | |
| --- | --- | --- |
| | Structure hit points | 2320 |
| | Structure resistances | 0% 0% 0% 0% |
| | Drone bandwidth | 75 Mbit/sec |
| | Drone control range | 0 m |
Drones
| | | |
| --- | --- | --- |
| | Drone capacity | 125 m3 |
Download EVEMon Skill Plan
[Proteus, Proteus: 10/10 Guristas (The Maze solo tank)]
1600mm Rolled Tungsten Compact Plates
1600mm Rolled Tungsten Compact Plates
Core C-Type Armor EM Hardener
Core C-Type Armor EM Hardener
Core C-Type Armor Kinetic Hardener
Core C-Type Armor Thermic Hardener
Centum C-Type Medium Armor Repairer

Cap Recharger II
Cap Recharger II
Cap Recharger II
10MN Afterburner II

Small Tractor Beam I
Small Tractor Beam I
Salvager I
Salvager I
Salvager I

Medium Trimark Armor Pump I
Medium Trimark Armor Pump I
Medium Nanobot Accelerator I

Proteus Defensive - Nanobot Injector
Proteus Electronics - Dissolution Sequencer
Proteus Propulsion - Localized Injectors
Proteus Offensive - Drone Synthesis Projector
Proteus Engineering - Capacitor Regeneration Matrix

Hammerhead II
Hobgoblin II
Warrior II
Hornet EC-300

Item
Quantity
Value
Proteus
1
173,101,000
Cap Recharger II
3
473,000
Hammerhead II
1
725,965
Hobgoblin II
1
305,080
Warrior II
1
295,000
1600mm Rolled Tungsten Compact Plates
2
590,000
10MN Afterburner II
1
1,999,000
Core C-Type Armor EM Hardener
2
22,500,000
Core C-Type Armor Kinetic Hardener
1
6,699,000
Core C-Type Armor Thermic Hardener
1
24,100,000
Centum C-Type Medium Armor Repairer
1
62,000,100
Hornet EC-300
1
5,860
Small Tractor Beam I
2
1,700,000
Salvager I
3
59,998
Proteus Defensive - Nanobot Injector
1
46,750,400
Proteus Electronics - Dissolution Sequencer
1
44,462,800
Proteus Propulsion - Localized Injectors
1
59,000,000
Proteus Offensive - Drone Synthesis Projector
1
30,035,400
Proteus Engineering - Capacitor Regeneration Matrix
1
39,510,100
Medium Trimark Armor Pump I
2
1,740,000
Medium Nanobot Accelerator I
1
1
Total
543,648,700