Sniper/Speed Tank Mission Worm
22
1
84 Views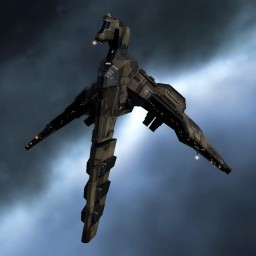 Modulename
I have been using this setup for the last couple weeks and have found that it can easily do level 1-3 missions, 1-4 complexes, and some level 4 missions. Its designed to keep at around 60-65km from the bulk of the rats avoiding the frigates and going too fast to be hit with guns. The only reason it can't do all level 4's is that its dps can't break some tanks.

Now for the stats:

EHP = 8,398
Shield EHP = 5,057
Tank = 27

Speed = 1,212 M/S

Capacitor Stable at 90% with everything running.

Target Range = 66km (with range script)
Missile Range = 65.5 (with fury missiles)
Drone Range = 80km

DPS = 131 (with fury missiles and drones)
Volley = 264

Q. Why shield extenders and rigs?
A. These are to survive the occasional turret shot that hits you. Yes, its a small chance, but you fly it long enough, one is bound to get you. Not to mention, it gives you time to move out to max range.

Q. Why drone link when you can't even target to 80km?
A. This enables you to get your drones to aggress ships beyond your own range, by simply having them shoot at you.

Q. Why fly this ship when you can get a drake or some other battlecruiser for the same price that has no issues?
A. The answer is simple, you look cooler in a faction ship, particulary a faction frigate.

Don't forget to +1 it if you like it, all the other worms above it are pre-dominion worms.
Targeting
| | | |
| --- | --- | --- |
| | Maximum targets | 5 |
| | Maximum targeting range | 48.75 km |
| | Scan resolution | 1056.25 |
| | Sensor strength | 15 0 0 0 |
Size/Movement
| | | |
| --- | --- | --- |
| | Maximum velocity | 1351.56 |
| | Inertia modifier | 2.565 |
| | Signature radius | 48.21 m |
| | Cargo capacity | 83.2 m3 |
Systems
| | | |
| --- | --- | --- |
| | Capacitor capacity | 475 GJ |
| | Capacitor recharge time | 2 minutes 39 seconds |
| | Powergrid | 31.1 / 50MW |
| | CPU | 187 / 225 tf |
Shields
| | | |
| --- | --- | --- |
| | Shield capacity | 3091.34 |
| | Shield recharge time | 7 minutes 48 seconds |
| | Shield resistances | 12.5% 56.25% 47.5% 30% |
Armor
| | | |
| --- | --- | --- |
| | Armor hit points | 625 |
| | Armor resistances | 57.5% 23.5% 36.25% 53.25% |
Structure
| | | |
| --- | --- | --- |
| | Structure hit points | 775 |
| | Structure resistances | 60% 60% 60% 60% |
| | Drone bandwidth | 10 Mbit/sec |
| | Drone control range | 0 m |
Drones
| | | |
| --- | --- | --- |
| | Drone capacity | 25 m3 |
Download EVEMon Skill Plan
[Worm, Sniper/Speed Tank Mission Worm]
Overdrive Injector System II
Overdrive Injector System II
Damage Control II

Small Shield Extender II
Small Shield Extender II
1MN Afterburner II
Sensor Booster II

Light Missile Launcher II
Light Missile Launcher II
Drone Link Augmentor I

Small Hydraulic Bay Thrusters I
Small Core Defense Field Extender I
Small Core Defense Field Extender I


Hobgoblin II
Warrior II

Item
Quantity
Value
Worm
1
79
Small Shield Extender II
2
339,990
1MN Afterburner II
1
1,724,990
Overdrive Injector System II
2
451,938
Sensor Booster II
1
990,000
Damage Control II
1
501,090
Light Missile Launcher II
2
822,500
Hobgoblin II
1
305,080
Warrior II
1
295,000
Mjolnir Fury Light Missile
1
102
Drone Link Augmentor I
1
178,014
Scourge Fury Light Missile
1
70
Nova Fury Light Missile
1
70
Inferno Fury Light Missile
1
90
Targeting Range Script
1
3,639
Small Hydraulic Bay Thrusters I
1
490,000
Small Core Defense Field Extender I
2
484,937
Total
8,686,953