Succubus: Slimy
0
0
108 Views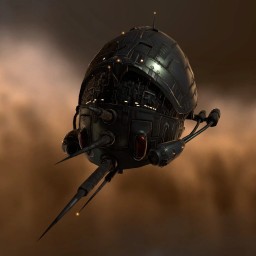 Modulename
stats are with my skills:

IN multi dps: 150/173
Scorch dps: 120/138
IN multi range: 3.2+1.8km
scorch range: 9.7+1.8km

sig radius: 48.4m
speed
shield hp: 2385
efhp:7420
shield resist: 38/51/47/56

possible changes:

republic fleet medium shield extender: -2 sig radius; 48.4 -> 46.1 (my skills)

dual light beam laser: gives better range coupled with aurora and a warp disruptor turns this into its long range version. not as cap stable and ofc doesnt do as much dps.

reccomended implants:
snakes(ofc with this kind of frigate these are always nice if not cost effective)
cy- 1/2 : 3%/5% speed increase this ship as far as ab frigates go is kinda on the slow side.
zor's custon navigation hyper-link: 5% speed increase to ab/mwd same reason as cy-1/2 implant
zor's custom navigation link: increases duration of your ab will help you give you 10% longer before your ab dies when your capacitor is neuted to death.
Targeting
| | | |
| --- | --- | --- |
| | Maximum targets | 5 |
| | Maximum targeting range | 40 km |
| | Scan resolution | 812.5 |
| | Sensor strength | 0 0 0 13 |
Size/Movement
| | | |
| --- | --- | --- |
| | Maximum velocity | 1268.11 |
| | Inertia modifier | 2.3625 |
| | Signature radius | 45.08 m |
| | Cargo capacity | 135 m3 |
Systems
| | | |
| --- | --- | --- |
| | Capacitor capacity | 562.5 GJ |
| | Capacitor recharge time | 2 minutes 37 seconds |
| | Powergrid | 68.1 / 55MW |
| | CPU | 195 / 212.5 tf |
Shields
| | | |
| --- | --- | --- |
| | Shield capacity | 2515.63 |
| | Shield recharge time | 7 minutes 48 seconds |
| | Shield resistances | 38.75% 56.25% 47.5% 51% |
Armor
| | | |
| --- | --- | --- |
| | Armor hit points | 687.5 |
| | Armor resistances | 57.5% 32% 36.25% 44.75% |
Structure
| | | |
| --- | --- | --- |
| | Structure hit points | 675 |
| | Structure resistances | 60% 60% 60% 60% |
| | Drone bandwidth | 0 Mbit/sec |
| | Drone control range | 0 m |
Drones
| | | |
| --- | --- | --- |
| | Drone capacity | 0 m3 |
Download EVEMon Skill Plan
[Succubus, Succubus: Slimy]
Damage Control II
Heat Sink II
Empty

Medium Shield Extender II
Fleeting Propulsion Inhibitor I
Faint Epsilon Warp Scrambler I
Gistii B-Type 1MN Afterburner

Dual Light Pulse Laser II
Dual Light Pulse Laser II
Small Unstable Power Fluctuator I
Small Diminishing Power System Drain I

Small Anti-EM Screen Reinforcer I
Small Anti-Thermal Screen Reinforcer I
Small Core Defense Field Extender I



Item
Quantity
Value
Succubus
1
1
Damage Control II
1
501,090
Heat Sink II
1
735,000
Dual Light Pulse Laser II
2
478,999
Medium Shield Extender II
1
534,000
Fleeting Propulsion Inhibitor I
1
1,920,010
Small Unstable Power Fluctuator I
1
2,010,010
Small Diminishing Power System Drain I
1
10,000
Faint Epsilon Warp Scrambler I
1
3,500,000
Scorch S
1
45,400
Gistii B-Type 1MN Afterburner
1
26,100,000
Imperial Navy Multifrequency S
1
284,182
Small Anti-EM Screen Reinforcer I
1
5,507
Small Anti-Thermal Screen Reinforcer I
1
50,000
Small Core Defense Field Extender I
1
484,937
Total
37,138,135