Legion - WH/Missionrunner (cheap fit)
0
0
78 Views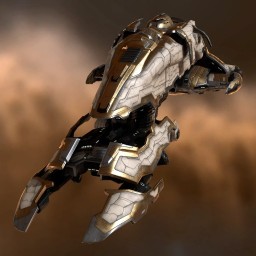 Modulename
This is a cheap version of my previous Legion pve build. Here with all T2 modules.

The stats are;
489 dps at 18km range
665dps tank
74.8, 67.3, 81.1, 89.9 resists (obviously swap your hardeners to taste).
cap stable if any one of the active modules is turned off (12m30secs with everything running)
611m/s with AB on.

Cheap and cheerful!
Targeting
| | | |
| --- | --- | --- |
| | Maximum targets | 5 |
| | Maximum targeting range | 68.75 km |
| | Scan resolution | 350 |
| | Sensor strength | 0 0 0 17 |
Size/Movement
| | | |
| --- | --- | --- |
| | Maximum velocity | 735.53 |
| | Inertia modifier | 0.34223 |
| | Signature radius | 140 m |
| | Cargo capacity | 0 m3 |
Systems
| | | |
| --- | --- | --- |
| | Capacitor capacity | 2906.25 GJ |
| | Capacitor recharge time | 2 minutes 42 seconds |
| | Powergrid | 842.5 / 1612.5MW |
| | CPU | 717.75 / 525 tf |
Shields
| | | |
| --- | --- | --- |
| | Shield capacity | 3125 |
| | Shield recharge time | 20 minutes 22 seconds |
| | Shield resistances | 0% 87.5% 70% 20% |
Armor
| | | |
| --- | --- | --- |
| | Armor hit points | 4812.5 |
| | Armor resistances | 74.83% 89.93% 81.13% 67.29% |
Structure
| | | |
| --- | --- | --- |
| | Structure hit points | 2442.5 |
| | Structure resistances | 0% 0% 0% 0% |
| | Drone bandwidth | 0 Mbit/sec |
| | Drone control range | 0 m |
Drones
| | | |
| --- | --- | --- |
| | Drone capacity | 0 m3 |
Download EVEMon Skill Plan
[Legion, Legion - WH/Missionrunner (cheap fit)]
Medium Armor Repairer II
Medium Armor Repairer II
Energized Adaptive Nano Membrane II
Energized Adaptive Nano Membrane II
Energized Adaptive Nano Membrane II
Ballistic Control System II
Ballistic Control System II

Stasis Webifier II
Cap Recharger II
10MN Monopropellant Enduring Afterburner

Expanded Probe Launcher I
Heavy Assault Missile Launcher II
Heavy Assault Missile Launcher II
Heavy Assault Missile Launcher II
Heavy Assault Missile Launcher II
Heavy Assault Missile Launcher II

Medium Auxiliary Nano Pump I
Medium Nanobot Accelerator I
Medium Capacitor Control Circuit I

Legion Defensive - Nanobot Injector
Legion Electronics - Emergent Locus Analyzer
Legion Propulsion - Fuel Catalyst
Legion Offensive - Assault Optimization
Legion Engineering - Capacitor Regeneration Matrix


Item
Quantity
Value
Legion
1
182,139,000
Stasis Webifier II
1
850,000
Cap Recharger II
1
473,000
Medium Armor Repairer II
2
1,038,960
10MN Monopropellant Enduring Afterburner
1
600
Energized Adaptive Nano Membrane II
3
665,000
Expanded Probe Launcher I
1
3,501
Ballistic Control System II
2
850,012
Mjolnir Rage Heavy Assault Missile
1
98
Heavy Assault Missile Launcher II
5
1,033,500
Legion Defensive - Nanobot Injector
1
42,000,000
Legion Electronics - Emergent Locus Analyzer
1
40,102,600
Legion Propulsion - Fuel Catalyst
1
49,940,800
Legion Offensive - Assault Optimization
1
40,050,000
Legion Engineering - Capacitor Regeneration Matrix
1
46,605,000
Medium Auxiliary Nano Pump I
1
2,547,500
Medium Nanobot Accelerator I
1
1
Medium Capacitor Control Circuit I
1
1,677,500
Total
417,330,044