10/10 kinetic/therm tank ishtar
0
0
367 Views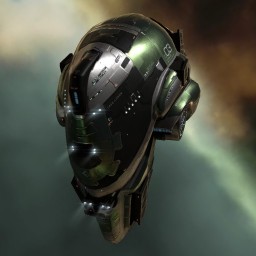 Modulename
This is to tank A 10/10 plex with this ishtar fit. im trying to find a good fit because i plan on doing one soon.
i think this could tank one as long as i take webs and scrams of me i should be good.


what do you think? tanks.
Targeting
| | | |
| --- | --- | --- |
| | Maximum targets | 7 |
| | Maximum targeting range | 100 km |
| | Scan resolution | 367.5 |
| | Sensor strength | 0 0 23 0 |
Size/Movement
| | | |
| --- | --- | --- |
| | Maximum velocity | 573.69 |
| | Inertia modifier | 0.38138 |
| | Signature radius | 145 m |
| | Cargo capacity | 560 m3 |
Systems
| | | |
| --- | --- | --- |
| | Capacitor capacity | 1750 GJ |
| | Capacitor recharge time | 58 seconds |
| | Powergrid | 346.3 / 925MW |
| | CPU | 344.5 / 425 tf |
Shields
| | | |
| --- | --- | --- |
| | Shield capacity | 1750 |
| | Shield recharge time | 15 minutes 37 seconds |
| | Shield resistances | 0% 50% 85% 60% |
Armor
| | | |
| --- | --- | --- |
| | Armor hit points | 2000 |
| | Armor resistances | 50% 10% 92.69% 92.37% |
Structure
| | | |
| --- | --- | --- |
| | Structure hit points | 2875 |
| | Structure resistances | 0% 0% 0% 0% |
| | Drone bandwidth | 125 Mbit/sec |
| | Drone control range | 0 m |
Drones
| | | |
| --- | --- | --- |
| | Drone capacity | 375 m3 |
Download EVEMon Skill Plan
[Ishtar, 10/10 kinetic/therm tank ishtar]
Medium Armor Repairer II
Medium Armor Repairer II
Armor Kinetic Hardener II
Armor Thermic Hardener II
Armor Thermic Hardener II
Empty

Cap Recharger II
Cap Recharger II
Cap Recharger II
Cap Recharger II
10MN Afterburner II

125mm Railgun I
Drone Link Augmentor I
Drone Link Augmentor I
Empty

Medium Capacitor Control Circuit I
Medium Capacitor Control Circuit I


Hammerhead II
Ogre II
Hobgoblin II

Item
Quantity
Value
Ishtar
1
171,995,000
Cap Recharger II
4
473,000
Hammerhead II
1
725,965
Ogre II
1
1,309,990
Hobgoblin II
1
305,080
Medium Armor Repairer II
2
1,038,960
125mm Railgun I
1
31,269
Armor Kinetic Hardener II
1
1,500,000
Armor Thermic Hardener II
2
1,576,500
10MN Afterburner II
1
1,999,000
Caldari Navy Iron Charge S
1
565
Drone Link Augmentor I
2
178,014
Medium Capacitor Control Circuit I
2
1,677,500
Total
188,700,817