Buzzard: Best Scout & Explore
22
6
1,541 Views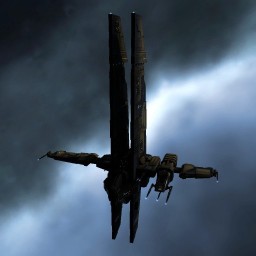 Modulename
By "best" I don't mean my setup necessarily, but the buzzard. No other covops can fit a salvager as well as two of each analyzers and codebreakers, a mwd, and an expanded probe launcher. So I vote for the buzzard, hands down, and this is my setup.
I've probably flown this ship more than any other because it is so useful. I've an alt that pretty much lives in this thing. When I'm exploring in 0.0, I don't have to switch setups when a PvP covops is needed. Also, you can't launch a deep space probe launcher from a regular probe launcher (needs to be expanded) and deep space probe launchers are extremely helpful in finding systems worth hanging out in.
No tank, obviously. I've died in this ships a few times, but never due to lack of a tank. I've died a few times using an acceleration gate and landing on frigs that decloaked and locked me before I could get away. This is extremely lazy - you can just get out of your ship, warp in your pod, and return... sigh, I know enough about these loadout forums that some hater is going to say "leaving your ship unpiloted is stupid!" If there are hostiles in system there is a better use for your covops than checking out rats. The only other time I've lost this ship was warping to a station while holding cloak and trying to insta-dock (smartbombing BS). Don't instadock cloaked, drop your cloak on the way to the station. You can make fun of me for that.
The dual t1 analyzers and dual t1 codebreakers are much faster than one of each of t2, use 20% less cpu, and I can't use t2. There is no way of using 2 salvagers without giving up your cloak or your probe launcher, which is like giving up your c*** and balls.
Targeting
| | | |
| --- | --- | --- |
| | Maximum targets | 5 |
| | Maximum targeting range | 62.5 km |
| | Scan resolution | 506.25 |
| | Sensor strength | 24 0 0 0 |
Size/Movement
| | | |
| --- | --- | --- |
| | Maximum velocity | 2428.71 |
| | Inertia modifier | 2.88225 |
| | Signature radius | 300 m |
| | Cargo capacity | 190 m3 |
Systems
| | | |
| --- | --- | --- |
| | Capacitor capacity | 205.08 GJ |
| | Capacitor recharge time | 2 minutes 20 seconds |
| | Powergrid | 22 / 31.25MW |
| | CPU | 481 / 375 tf |
Shields
| | | |
| --- | --- | --- |
| | Shield capacity | 660 |
| | Shield recharge time | 7 minutes 48 seconds |
| | Shield resistances | 12.5% 56.25% 47.5% 38.75% |
Armor
| | | |
| --- | --- | --- |
| | Armor hit points | 395 |
| | Armor resistances | 57.5% 23.5% 36.25% 61.75% |
Structure
| | | |
| --- | --- | --- |
| | Structure hit points | 395 |
| | Structure resistances | 60% 60% 60% 60% |
| | Drone bandwidth | 0 Mbit/sec |
| | Drone control range | 0 m |
Drones
| | | |
| --- | --- | --- |
| | Drone capacity | 0 m3 |
Download EVEMon Skill Plan
[Buzzard, Buzzard: Best Scout & Explore]
Damage Control II
Micro Auxiliary Power Core I

5MN Y-T8 Compact Microwarpdrive
Data Analyzer I
Data Analyzer I
Relic Analyzer I
Relic Analyzer I

Covert Ops Cloaking Device II
Sisters Expanded Probe Launcher
Salvager II

Small Gravity Capacitor Upgrade I
Small Gravity Capacitor Upgrade I



Item
Quantity
Value
Buzzard
1
21,998,000
Damage Control II
1
501,090
5MN Y-T8 Compact Microwarpdrive
1
190,516
Micro Auxiliary Power Core I
1
280,940
Covert Ops Cloaking Device II
1
4,250,000
Data Analyzer I
2
44,444
Relic Analyzer I
2
50,000
Sisters Expanded Probe Launcher
1
35,216,000
Core Scanner Probe I
1
5,720
Sisters Combat Scanner Probe
1
453,555
1
0
Salvager II
1
701,350
Small Gravity Capacitor Upgrade I
2
719
Total
63,787,498