Gila: PvE L4
11
2
683 Views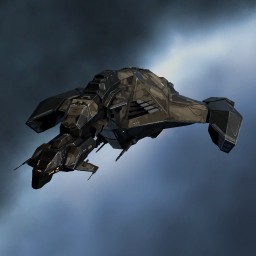 Modulename
This is the best solution to the problem of fitting a gila with it's limited CPU for PvE.

Faction and meta 4 mods are used due to CPU restrictions.

With perfect skills and KMB50 you can fit t2 launchers.

562 DPS with Garde IIs

430+ DPS DPS tank with faction specific resist amps.

560 m/s

Cap stable.
Targeting
| | | |
| --- | --- | --- |
| | Maximum targets | 7 |
| | Maximum targeting range | 72.5 km |
| | Scan resolution | 356.25 |
| | Sensor strength | 22 0 0 0 |
Size/Movement
| | | |
| --- | --- | --- |
| | Maximum velocity | 666.35 |
| | Inertia modifier | 0.4455 |
| | Signature radius | 213.65 m |
| | Cargo capacity | 440 m3 |
Systems
| | | |
| --- | --- | --- |
| | Capacitor capacity | 1750 GJ |
| | Capacitor recharge time | 20 minutes 20 seconds |
| | Powergrid | 575.5 / 837.5MW |
| | CPU | 398.75 / 475 tf |
Shields
| | | |
| --- | --- | --- |
| | Shield capacity | 10500 |
| | Shield recharge time | 8 minutes 47 seconds |
| | Shield resistances | 46.88% 50% 40% 57.5% |
Armor
| | | |
| --- | --- | --- |
| | Armor hit points | 2750 |
| | Armor resistances | 50% 10% 25% 45% |
Structure
| | | |
| --- | --- | --- |
| | Structure hit points | 3112.5 |
| | Structure resistances | 0% 0% 0% 0% |
| | Drone bandwidth | 20 Mbit/sec |
| | Drone control range | 0 m |
Drones
| | | |
| --- | --- | --- |
| | Drone capacity | 100 m3 |
Download EVEMon Skill Plan
[Gila, Gila: PvE L4]
Beta Reactor Control: Shield Power Relay I
Beta Reactor Control: Shield Power Relay I
Beta Reactor Control: Shield Power Relay I
Beta Reactor Control: Shield Power Relay I

Large Shield Extender II
Large Shield Extender II
10MN Afterburner II
Domination Thermic Dissipation Amplifier
Domination EM Ward Amplifier
Omnidirectional Tracking Link I

'Arbalest' Heavy Missile Launcher
'Arbalest' Heavy Missile Launcher
'Arbalest' Heavy Missile Launcher
Drone Link Augmentor I
Small Tractor Beam I

Medium Core Defense Field Purger II
Medium Core Defense Field Purger II
Medium Sentry Damage Augmentor I


Hammerhead II
Ogre II
Hobgoblin II
Garde II

Item
Quantity
Value
Gila
1
180,000,000
Mjolnir Heavy Missile
1
57
Scourge Heavy Missile
1
59
Hammerhead II
1
725,965
Ogre II
1
1,309,990
Hobgoblin II
1
305,080
Large Shield Extender II
2
880,000
'Arbalest' Heavy Missile Launcher
3
1,150,000
Beta Reactor Control: Shield Power Relay I
4
29,700
10MN Afterburner II
1
1,999,000
Domination Thermic Dissipation Amplifier
1
20,000,000
Domination EM Ward Amplifier
1
13,550,000
Drone Link Augmentor I
1
178,014
Omnidirectional Tracking Link I
1
1,000
Small Tractor Beam I
1
1,700,000
Garde II
1
1,129,990
Medium Core Defense Field Purger II
2
26,998,000
Medium Sentry Damage Augmentor I
1
2,157,800
Total
282,381,755