Bellicose Gang fit
0
0
14 Views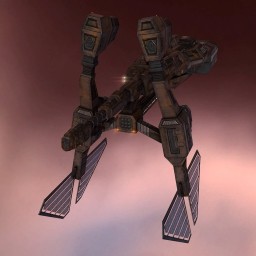 Modulename
255 DPS
2010 m/s

12900 HP

this ship allows for gang dps improvement due to painter bonus while keeping out of gank distance.
fight in the 20 km range.

drones are 3xT2Valkyres and 2xT2warrier
2.7km optimal + 18km falloff from ACs

the target painter will allow for the medium drones to hit small targets just fine as well as minor the AC dmg loss from range!
Targeting
| | | |
| --- | --- | --- |
| | Maximum targets | 7 |
| | Maximum targeting range | 53.125 km |
| | Scan resolution | 375 |
| | Sensor strength | 0 14 0 0 |
Size/Movement
| | | |
| --- | --- | --- |
| | Maximum velocity | 2391.05 |
| | Inertia modifier | 0.34425 |
| | Signature radius | 870 m |
| | Cargo capacity | 252 m3 |
Systems
| | | |
| --- | --- | --- |
| | Capacitor capacity | 1125 GJ |
| | Capacitor recharge time | 5 minutes 20 seconds |
| | Powergrid | 687.4 / 718.75MW |
| | CPU | 280.5 / 450 tf |
Shields
| | | |
| --- | --- | --- |
| | Shield capacity | 4500 |
| | Shield recharge time | 15 minutes 37 seconds |
| | Shield resistances | 12.5% 56.25% 47.5% 30% |
Armor
| | | |
| --- | --- | --- |
| | Armor hit points | 1425 |
| | Armor resistances | 66% 23.5% 36.25% 44.75% |
Structure
| | | |
| --- | --- | --- |
| | Structure hit points | 1875 |
| | Structure resistances | 60% 60% 60% 60% |
| | Drone bandwidth | 40 Mbit/sec |
| | Drone control range | 0 m |
Drones
| | | |
| --- | --- | --- |
| | Drone capacity | 40 m3 |
Download EVEMon Skill Plan
[Bellicose, Bellicose Gang fit]
Gyrostabilizer II
Overdrive Injector System II
Damage Control II
Empty

Large F-S9 Regolith Compact Shield Extender
50MN Microwarpdrive I
Republic Fleet Warp Disruptor
Republic Fleet Target Painter
Empty

220mm Vulcan AutoCannon II
220mm Vulcan AutoCannon II
220mm Vulcan AutoCannon II
Upgraded 'Malkuth' Rapid Light Missile Launcher
Upgraded 'Malkuth' Rapid Light Missile Launcher

Medium Auxiliary Thrusters I
Medium Projectile Ambit Extension I
Medium Projectile Collision Accelerator I


Warrior II
Valkyrie II

Item
Quantity
Value
Bellicose
1
9,497,210
Gyrostabilizer II
1
794,998
Overdrive Injector System II
1
451,938
Damage Control II
1
501,090
Warrior II
1
295,000
220mm Vulcan AutoCannon II
3
1,502,990
Upgraded 'Malkuth' Rapid Light Missile Launcher
2
17,507
Large F-S9 Regolith Compact Shield Extender
1
60,010
50MN Microwarpdrive I
1
200,000
Barrage M
1
150
Republic Fleet Warp Disruptor
1
118,105,000
Valkyrie II
1
119,500
Caldari Navy Scourge Light Missile
1
901
Medium Auxiliary Thrusters I
1
1,395,010
Medium Projectile Ambit Extension I
1
204,604
Medium Projectile Collision Accelerator I
1
175,950
Republic Fleet Target Painter
1
14,500,200
Total
150,845,545