Sacrilege: Class 2/3 WH
7
2
4,955 Views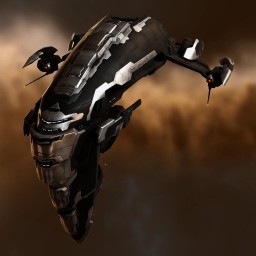 Modulename
This fitting is able to solo class 3 wormholes, and does it very well. I thought that RiotRick's zealot died too easily if somethign went wrong, therefore I decided to try out a Sacrilege.

I posted it as a pure T2 fit so everyone can see that you don't really need any faction mods to be successful. But faction mods don't hurt. This setup is very affordable.

Stats:
DPS w/o drones: 320 T1, 368 faction, 409 T2 rage, 347 T2 javelin
Drones add another 45 dps if T1, 59 dps if T2
EHP: 20.106
Resists: 78, 77.1, 83.5, 91.2
Defense: 466, 596 overloaded
Speed: 554 m/s
Sig Radius: 140 m
Cap: Stable at 54%

As mentioned before, you don't need faction mods, but faction mods will greatly improve the tank.
The probe launcher will not fit, therefore it needs to be offline. So when you get lost, just offline any mod and you will be able to online the probe launcher and find your way out.
Targeting
| | | |
| --- | --- | --- |
| | Maximum targets | 7 |
| | Maximum targeting range | 87.5 km |
| | Scan resolution | 390 |
| | Sensor strength | 0 0 0 22 |
Size/Movement
| | | |
| --- | --- | --- |
| | Maximum velocity | 622.33 |
| | Inertia modifier | 0.38273 |
| | Signature radius | 135 m |
| | Cargo capacity | 615 m3 |
Systems
| | | |
| --- | --- | --- |
| | Capacitor capacity | 3000 GJ |
| | Capacitor recharge time | 2 minutes 33 seconds |
| | Powergrid | 1120.5 / 1375MW |
| | CPU | 511.75 / 525 tf |
Shields
| | | |
| --- | --- | --- |
| | Shield capacity | 1375 |
| | Shield recharge time | 15 minutes 37 seconds |
| | Shield resistances | 0% 87.5% 70% 20% |
Armor
| | | |
| --- | --- | --- |
| | Armor hit points | 2812.5 |
| | Armor resistances | 70.65% 88.26% 77.99% 69.47% |
Structure
| | | |
| --- | --- | --- |
| | Structure hit points | 2112.5 |
| | Structure resistances | 0% 0% 0% 0% |
| | Drone bandwidth | 50 Mbit/sec |
| | Drone control range | 0 m |
Drones
| | | |
| --- | --- | --- |
| | Drone capacity | 50 m3 |
Download EVEMon Skill Plan
[Sacrilege, Sacrilege: Class 2/3 WH]
Medium Armor Repairer II
Medium Armor Repairer II
Energized Adaptive Nano Membrane II
Energized Adaptive Nano Membrane II
Ballistic Control System II

Stasis Webifier II
Cap Recharger II
Large Capacitor Battery II
10MN Afterburner II

Core Probe Launcher I
Heavy Assault Missile Launcher II
Heavy Assault Missile Launcher II
Heavy Assault Missile Launcher II
Heavy Assault Missile Launcher II
Heavy Assault Missile Launcher II

Medium Anti-Thermic Pump I
Medium Auxiliary Nano Pump I


Hobgoblin II

Item
Quantity
Value
Sacrilege
1
162,300,000
Stasis Webifier II
1
699,999
Cap Recharger II
1
437,990
Hobgoblin II
1
299,999
Large Capacitor Battery II
1
1,325,000
Medium Armor Repairer II
2
900,000
Energized Adaptive Nano Membrane II
2
588,892
10MN Afterburner II
1
2,139,200
Core Probe Launcher I
1
10,001
Ballistic Control System II
1
877,500
Heavy Assault Missile Launcher II
5
980,000
Core Scanner Probe I
1
6,749
Medium Anti-Thermic Pump I
1
1,784,030
Medium Auxiliary Nano Pump I
1
2,309,900
Total
180,068,151