Pilgrim: All in one Low-Sec exploration
49
6
63,371 Views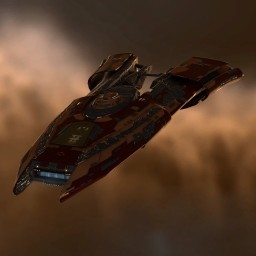 Modulename
This is the fit I use for solo low sec exploration. This is obviously a pure PVE fit. The hardeners change depending on the type of rats you are fighting (I happen to be fighting Amarr ATM)

The tractor beam can be swapped out for what ever you want, I just keep it because it speeds up the salvaging/clearing process.

The tank itself is totally stable but since exploration sites require utility I kept some cap mods in the mids so I can run the tank + salvager + Tractor beam + code breaker/analyzer at the same time, depending on the site.

This setup works because the Pilgrim's main damage output is drones, plus it's immune to low sec gangs/camps with the Cov Ops cloak.

When I go exploring in this it usually pulls me in 50mill/hour due to the fact that there is no ship swapping for probing/running the site. So far I have found this ship/fit a great, stable, all in one exploration fit. I realize a much cheaper Ishkur could do the same, but the Cov Ops cloak the Pilgrim can fit really appeals to my play style. What do you guys think?

UPDATE: For those with Recon IV. You should be able to still fit this if you just swap out the tech 2 hardeners for the best named hardeners. Which are I believe "N-type *damage type* Hardener I". Obviously you will be receiving less resistances, but at least you will be able to fit it.

Updated Profile/Avatar with in game EVE character that flys this ship =)




UPDATE: This fit is no longer used due to the fact that the new exploration expansion (Odyssey) has removed NPC rats from Low-Sec/Null-Sec Exploration sites. (Also knows as Radar/Mag sites, but now known newly as Data/Relic sites).

This was a great ship for the purpose it once served, and has since been retired.

Thank you for all of the feedback, the +1's, and the comments.

o/ Fly safe or happy hunting, depending on your profession.
Targeting
| | | |
| --- | --- | --- |
| | Maximum targets | 8 |
| | Maximum targeting range | 130 km |
| | Scan resolution | 296.25 |
| | Sensor strength | 0 0 0 26 |
Size/Movement
| | | |
| --- | --- | --- |
| | Maximum velocity | 562.79 |
| | Inertia modifier | 0.41175 |
| | Signature radius | 150 m |
| | Cargo capacity | 315 m3 |
Systems
| | | |
| --- | --- | --- |
| | Capacitor capacity | 2550 GJ |
| | Capacitor recharge time | 3 minutes 16 seconds |
| | Powergrid | 939 / 1250MW |
| | CPU | 443.25 / 462.5 tf |
Shields
| | | |
| --- | --- | --- |
| | Shield capacity | 1062.5 |
| | Shield recharge time | 15 minutes 37 seconds |
| | Shield resistances | 12.5% 83.59% 67.19% 30% |
Armor
| | | |
| --- | --- | --- |
| | Armor hit points | 7250 |
| | Armor resistances | 80.88% 74.5% 60.16% 75.14% |
Structure
| | | |
| --- | --- | --- |
| | Structure hit points | 1312.5 |
| | Structure resistances | 60% 60% 60% 60% |
| | Drone bandwidth | 50 Mbit/sec |
| | Drone control range | 0 m |
Drones
| | | |
| --- | --- | --- |
| | Drone capacity | 150 m3 |
Download EVEMon Skill Plan
[Pilgrim, Pilgrim: All in one Low-Sec exploration]
Damage Control II
Medium Armor Repairer II
1600mm Rolled Tungsten Compact Plates
Armor EM Hardener II
Armor Thermic Hardener II

Cap Recharger II
Large Peroxide Capacitor Power Cell
10MN Afterburner II
Data Analyzer I
Relic Analyzer I

Covert Ops Cloaking Device II
Small Tractor Beam I
Salvager I
Sisters Core Probe Launcher

Medium Gravity Capacitor Upgrade I
Medium Gravity Capacitor Upgrade I


Hammerhead II
Hobgoblin II

Item
Quantity
Value
Pilgrim
1
154,400,000
Cap Recharger II
1
437,990
Damage Control II
1
448,449
Hammerhead II
1
659,990
Hobgoblin II
1
299,999
Medium Armor Repairer II
1
900,000
Large Peroxide Capacitor Power Cell
1
1,022
1600mm Rolled Tungsten Compact Plates
1
460,103
Covert Ops Cloaking Device II
1
4,300,000
Armor EM Hardener II
1
1,250,000
Armor Thermic Hardener II
1
1,602,500
10MN Afterburner II
1
2,139,200
Data Analyzer I
1
45,161
Relic Analyzer I
1
44,898
Small Tractor Beam I
1
1,595,000
Salvager I
1
20,501
Sisters Core Probe Launcher
1
38,785,000
Sisters Core Scanner Probe
1
477,250
Medium Gravity Capacitor Upgrade I
2
208,999
Total
208,285,061