Federation Navy Comet: Fed Navy Comet PVP
1
3
7,752 Views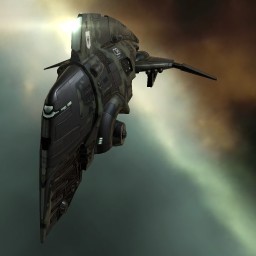 Modulename
For the rich at least.

I based this on a similar build I use for Ishkurs. It doesn't have a web but the full neut helps drain cap of any opposing frigs. Cap drained ships are easy to kill. Thus, the addition of the cap booster to stay stable.

I'm not sure if I like using the small armor rep in that 4th slot or if it would be better served with another nano. My other issue is the drones. I think a mix of Hobbies/ewar drones might be better but I haven't trained them yet.

Its a tight fit, had to use the SACR rig to get it all in. The Burst rig increases dps with the great tracking electrons.

My problem is this ship and fittings is expensive. Perhaps when (if) the comet comes down in price this will be better. But I can buy and outfit a Ishkur for less then what it costs to buy and outfit this.

DPS isn't bad, its 149.5 with the hobbies. Which is slightly less then a similarly fit Ishkur. However, this comet is faster at 916 m/s. Armor resists are good, 67.2 Em and 57% for the other three. Eve HQ says its has 6,494 effective HP.
Targeting
| | | |
| --- | --- | --- |
| | Maximum targets | 5 |
| | Maximum targeting range | 46.875 km |
| | Scan resolution | 812.5 |
| | Sensor strength | 0 0 11 0 |
Size/Movement
| | | |
| --- | --- | --- |
| | Maximum velocity | 1093.57 |
| | Inertia modifier | 2.11613 |
| | Signature radius | 42 m |
| | Cargo capacity | 145 m3 |
Systems
| | | |
| --- | --- | --- |
| | Capacitor capacity | 500 GJ |
| | Capacitor recharge time | 2 minutes 30 seconds |
| | Powergrid | 48.2 / 55MW |
| | CPU | 161 / 200 tf |
Shields
| | | |
| --- | --- | --- |
| | Shield capacity | 718.75 |
| | Shield recharge time | 7 minutes 48 seconds |
| | Shield resistances | 12.5% 56.25% 47.5% 30% |
Armor
| | | |
| --- | --- | --- |
| | Armor hit points | 1500 |
| | Armor resistances | 68.13% 58.09% 58.56% 58.56% |
Structure
| | | |
| --- | --- | --- |
| | Structure hit points | 937.5 |
| | Structure resistances | 60% 60% 60% 60% |
| | Drone bandwidth | 15 Mbit/sec |
| | Drone control range | 0 m |
Drones
| | | |
| --- | --- | --- |
| | Drone capacity | 30 m3 |
Download EVEMon Skill Plan
[Federation Navy Comet, Federation Navy Comet: Fed Navy Comet PVP]
Small Armor Repairer II
Damage Control II
Energized Adaptive Nano Membrane II
200mm Rolled Tungsten Compact Plates

Small Capacitor Booster II
Faint Epsilon Warp Scrambler I
1MN Monopropellant Enduring Afterburner

Light Electron Blaster II
Light Electron Blaster II
Small Unstable Power Fluctuator I

Small Anti-Explosive Pump I
Small Ancillary Current Router I
Small Hybrid Burst Aerator I


Hobgoblin II
Warrior II

Item
Quantity
Value
Federation Navy Comet
1
100
Small Armor Repairer II
1
450,000
Damage Control II
1
501,090
Hobgoblin II
1
305,080
Warrior II
1
295,000
Light Electron Blaster II
2
450,000
Small Capacitor Booster II
1
610,999
Small Unstable Power Fluctuator I
1
2,010,010
Faint Epsilon Warp Scrambler I
1
3,500,000
1MN Monopropellant Enduring Afterburner
1
1
Energized Adaptive Nano Membrane II
1
665,000
Cap Booster 150
1
400
200mm Rolled Tungsten Compact Plates
1
49
Federation Navy Antimatter Charge S
1
430
Small Anti-Explosive Pump I
1
480,000
Small Ancillary Current Router I
1
995,000
Small Hybrid Burst Aerator I
1
64,999
Total
10,778,157