Raven Navy Issue: Mid-Price carebear lazy CN Raven
0
5
33 Views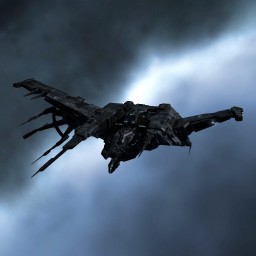 Modulename
Cap stable @ 37% when not using smartbomb
DPS: 535 - 3194volley
Defence: 642 with CN Invul field, 579 without
Will tank pretty much most missions with full aggro, did have to warp out in worlds collide the day I bought and fitted my CN Invul field which scared me a bit mind; lucky no scramblers and it took about 4/5 minutes to take my shield to 20%.
For anyone saying power diagnostic, why not 2*cap flux or 2*power diag. I'm not quite cap stable with 2 power diags, and its all about carebear when you spend this much money on a ship so the extra defense is nice
Any advice from where to go from here to generate more DPS out of the beast would be great, with 3*ballistic controls I get +50dps, but at the loss of damage control and >80 defence.
With a cap recharger in mids I gain an extra low slot for ballistic control, but again at the loss of an active hardener and a lot of defense.
Or maybe now i'm thinking it'd be better to sell up, buy 15 normal ravens, fit them with a tech2 cheap high dps fit and not care when I lose the odd few.
Also - i'm really tempted to move onto faction ammo, the extra 80dps comes at a big cost though.
Targeting
| | | |
| --- | --- | --- |
| | Maximum targets | 7 |
| | Maximum targeting range | 93.75 km |
| | Scan resolution | 131.25 |
| | Sensor strength | 28 0 0 0 |
Size/Movement
| | | |
| --- | --- | --- |
| | Maximum velocity | 153.75 |
| | Inertia modifier | 0.081 |
| | Signature radius | 410 m |
| | Cargo capacity | 625 m3 |
Systems
| | | |
| --- | --- | --- |
| | Capacitor capacity | 6195 GJ |
| | Capacitor recharge time | 4 minutes 55 seconds |
| | Powergrid | 9505.5 / 15900MW |
| | CPU | 830.5 / 975 tf |
Shields
| | | |
| --- | --- | --- |
| | Shield capacity | 13781.25 |
| | Shield recharge time | 38 minutes 46 seconds |
| | Shield resistances | 78% 79.79% 75.74% 82.4% |
Armor
| | | |
| --- | --- | --- |
| | Armor hit points | 10000 |
| | Armor resistances | 57.5% 23.5% 36.25% 53.25% |
Structure
| | | |
| --- | --- | --- |
| | Structure hit points | 11875 |
| | Structure resistances | 60% 60% 60% 60% |
| | Drone bandwidth | 75 Mbit/sec |
| | Drone control range | 0 m |
Drones
| | | |
| --- | --- | --- |
| | Drone capacity | 100 m3 |
Download EVEMon Skill Plan
[Raven Navy Issue, Raven Navy Issue: Mid-Price carebear lazy CN Raven]
Capacitor Flux Coil II
Power Diagnostic System II
Damage Control II
Ballistic Control System II
Ballistic Control System II

Adaptive Invulnerability Field II
EM Ward Field II
Thermic Dissipation Field II
Caldari Navy Shield Boost Amplifier
Caldari Navy Adaptive Invulnerability Field
Gist X-Type Large Shield Booster
Empty

Large 'Vehemence' Shockwave Charge
Caldari Navy Cruise Missile Launcher
Caldari Navy Cruise Missile Launcher
Caldari Navy Cruise Missile Launcher
Caldari Navy Cruise Missile Launcher
Caldari Navy Cruise Missile Launcher
Caldari Navy Cruise Missile Launcher
Caldari Navy Cruise Missile Launcher

Large Capacitor Control Circuit I
Large Capacitor Control Circuit I
Large Capacitor Control Circuit I


Vespa II

Item
Quantity
Value
Raven Navy Issue
1
455,000,000
Mjolnir Cruise Missile
1
257
Capacitor Flux Coil II
1
539,995
Power Diagnostic System II
1
599,990
Damage Control II
1
448,449
Adaptive Invulnerability Field II
1
1,749,000
EM Ward Field II
1
1,449,700
Thermic Dissipation Field II
1
1,748,620
Large 'Vehemence' Shockwave Charge
1
340,061
Caldari Navy Shield Boost Amplifier
1
50,000,000
Caldari Navy Cruise Missile Launcher
7
44,800,000
Caldari Navy Adaptive Invulnerability Field
1
300,000,000
Gist X-Type Large Shield Booster
1
162,324,000
Vespa II
1
725,001
Ballistic Control System II
2
877,500
Large Capacitor Control Circuit I
3
7,500,000
Total
1,312,780,073