Nightmare: Gate Camper/Crasher and Rape Train Fit
1
2
30 Views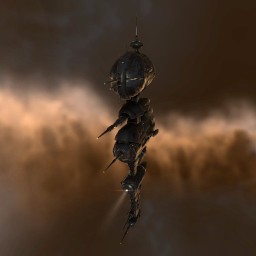 Modulename
Fit is meant for camping or crashing so it has the option of moving into a better range to hit from. Also great for rape train ops, if u don't know what that is then u shouldn't bother commenting on the fit lol.
The reason for Beam over pulse is simple. I love my pulse lasers but for shear volley damage the beams give out a crap ton more
and for what its used for the extra range without using scorch is nice as well.
Stats vary depending on your skills, but you should have pretty damn good skills if your using this for pvp
Stats:
Volley: 6000
Dps: 1000
Ehp: 90,000
Tank: 1300
Extras: 2 empty high slots for you to use as u see fit. Also about 2bill to buy and fit..
Note: Yes it doesn't have a point, but yet again its meant to be used in gangs not solo and not dropped at 0. Feel free to let me know what u think. No rude comments though.
Targeting
| | | |
| --- | --- | --- |
| | Maximum targets | 7 |
| | Maximum targeting range | 100 km |
| | Scan resolution | 137.5 |
| | Sensor strength | 0 0 0 28 |
Size/Movement
| | | |
| --- | --- | --- |
| | Maximum velocity | 142.5 |
| | Inertia modifier | 0.08235 |
| | Signature radius | 416.95 m |
| | Cargo capacity | 665 m3 |
Systems
| | | |
| --- | --- | --- |
| | Capacitor capacity | 9208.75 GJ |
| | Capacitor recharge time | 13 minutes 9 seconds |
| | Powergrid | 17371.2 / 19484.38MW |
| | CPU | 705 / 887.5 tf |
Shields
| | | |
| --- | --- | --- |
| | Shield capacity | 13846.88 |
| | Shield recharge time | 30 minutes 34 seconds |
| | Shield resistances | 70.5% 81.57% 77.88% 70.51% |
Armor
| | | |
| --- | --- | --- |
| | Armor hit points | 10812.5 |
| | Armor resistances | 57.5% 32% 36.25% 44.75% |
Structure
| | | |
| --- | --- | --- |
| | Structure hit points | 10250 |
| | Structure resistances | 60% 60% 60% 60% |
| | Drone bandwidth | 75 Mbit/sec |
| | Drone control range | 0 m |
Drones
| | | |
| --- | --- | --- |
| | Drone capacity | 75 m3 |
Download EVEMon Skill Plan
[Nightmare, Nightmare: Gate Camper/Crasher and Rape Train Fit]
Damage Control II
Imperial Navy Heat Sink
Imperial Navy Heat Sink
Imperial Navy Heat Sink
Ammatar Navy Power Diagnostic System
Empty

Imperial Navy Heavy Capacitor Booster
Imperial Navy Heavy Capacitor Booster
Caldari Navy X-Large Shield Booster
Caldari Navy Shield Boost Amplifier
Caldari Navy Shield Boost Amplifier
Caldari Navy Adaptive Invulnerability Field
Caldari Navy Adaptive Invulnerability Field

Tachyon Beam Laser II
Tachyon Beam Laser II
Tachyon Beam Laser II
Tachyon Beam Laser II
Empty
Empty

Large Core Defense Capacitor Safeguard I
Large Core Defense Operational Solidifier I
Large Anti-EM Screen Reinforcer II


Garde II

Item
Quantity
Value
Nightmare
1
355,613,000
Damage Control II
1
501,090
Tachyon Beam Laser II
4
4,485,000
Imperial Navy Heavy Capacitor Booster
2
36,698,000
Imperial Navy Heat Sink
3
88,369,000
Caldari Navy X-Large Shield Booster
1
1,000
Caldari Navy Shield Boost Amplifier
2
61,000,000
Caldari Navy Adaptive Invulnerability Field
2
275,000,000
Ammatar Navy Power Diagnostic System
1
10,005,000
Imperial Navy Multifrequency L
1
850,000
Large Core Defense Capacitor Safeguard I
1
539,987
Large Core Defense Operational Solidifier I
1
11,991,000
Large Anti-EM Screen Reinforcer II
1
17,699,000
Garde II
1
1,129,990
Total
1,426,773,067