Wormhole Drake
0
1
9 Views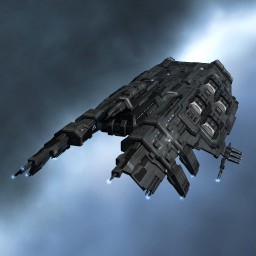 Modulename
This is a Drake fit that is intended to solo in wormholes up to class three. Requires no implants but I believe you need AWU to four.

With the recent sleeper buff class threes are still doable, but are difficult - generally require one or two warp outs.

DPS: 411
Volley: 2,762
Effective HP: 84,898
Shield HP: 17,180
Resists: 79/69/77/81
Sustained Defense: 604
Range: 75.9km
Speed: 175m/s
Cap Stable.

The Probe Launcher I is kept offline. Please continue with feedback!
Targeting
| | | |
| --- | --- | --- |
| | Maximum targets | 8 |
| | Maximum targeting range | 75 km |
| | Scan resolution | 243.75 |
| | Sensor strength | 19 0 0 0 |
Size/Movement
| | | |
| --- | --- | --- |
| | Maximum velocity | 175 |
| | Inertia modifier | 0.432 |
| | Signature radius | 416.95 m |
| | Cargo capacity | 450 m3 |
Systems
| | | |
| --- | --- | --- |
| | Capacitor capacity | 3125 GJ |
| | Capacitor recharge time | 11 minutes 6 seconds |
| | Powergrid | 1027.25 / 1000MW |
| | CPU | 660.75 / 625 tf |
Shields
| | | |
| --- | --- | --- |
| | Shield capacity | 13865.63 |
| | Shield recharge time | 6 minutes 43 seconds |
| | Shield resistances | 67.45% 74.13% 68.95% 58.6% |
Armor
| | | |
| --- | --- | --- |
| | Armor hit points | 4062.5 |
| | Armor resistances | 50% 10% 25% 45% |
Structure
| | | |
| --- | --- | --- |
| | Structure hit points | 4687.5 |
| | Structure resistances | 0% 0% 0% 0% |
| | Drone bandwidth | 25 Mbit/sec |
| | Drone control range | 0 m |
Drones
| | | |
| --- | --- | --- |
| | Drone capacity | 25 m3 |
Download EVEMon Skill Plan
[Drake, Wormhole Drake]
Beta Reactor Control: Shield Flux I
Beta Reactor Control: Shield Power Relay I
Ballistic Control System II
Ballistic Control System II

Adaptive Invulnerability Field II
Adaptive Invulnerability Field II
EM Ward Amplifier II
Large Shield Extender II
Large Shield Extender II
Large Shield Extender II

Heavy Missile Launcher II
Heavy Missile Launcher II
Heavy Missile Launcher II
Heavy Missile Launcher II
Heavy Missile Launcher II
Heavy Missile Launcher II
Heavy Missile Launcher II
Core Probe Launcher I

Medium Core Defense Field Purger I
Medium Core Defense Field Purger I
Medium Core Defense Field Purger I


Hornet II

Item
Quantity
Value
Drake
1
56,755,000
Adaptive Invulnerability Field II
2
1,728,000
Heavy Missile Launcher II
7
1,100,000
Hornet II
1
300,000
EM Ward Amplifier II
1
736,105
Scourge Fury Heavy Missile
1
396
Large Shield Extender II
3
880,000
Beta Reactor Control: Shield Flux I
1
2
Beta Reactor Control: Shield Power Relay I
1
29,700
Core Probe Launcher I
1
10,000
Ballistic Control System II
2
850,012
Scourge Precision Heavy Missile
1
372
Medium Core Defense Field Purger I
3
1
Total
73,327,601