Cheap Logistics (Dual Osprey)
1
0
8 Views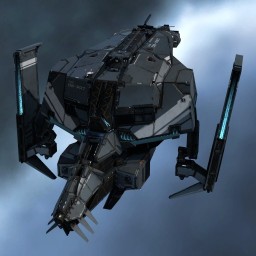 Modulename
This is intended to be paired with another osprey of the same fit.

This will perma remote repair 164 hp/s shields each. 328hp/s combined.

Repair range of up to 50K

Spider capping each other gives you both 100% cap stability. Must be within 8K range from each other, simply use the 'keep at range' button.

Remote sensor boosters help a gang immensely.

ECCM helps prevent getting ecm jammed which is quite common.

The skills required to run this setup are very minimal, great for n00bs who are relatively new to PvP. Makes them more useful than they would be in caracals with crap dps.

Obviously a MWD or Afterburner would be great but I didn't manage to fit it in. I will tweak the setup and see if I can manage to fit one on it.

Comments and Suggestions are welcome. Please +1 this fit if you like it, its one of the few useful Osprey logistics fits on this site.
Targeting
| | | |
| --- | --- | --- |
| | Maximum targets | 8 |
| | Maximum targeting range | 78.125 km |
| | Scan resolution | 350 |
| | Sensor strength | 29.4 0 0 0 |
Size/Movement
| | | |
| --- | --- | --- |
| | Maximum velocity | 262.5 |
| | Inertia modifier | 0.41175 |
| | Signature radius | 102.9 m |
| | Cargo capacity | 485 m3 |
Systems
| | | |
| --- | --- | --- |
| | Capacitor capacity | 1718.75 GJ |
| | Capacitor recharge time | 3 minutes 26 seconds |
| | Powergrid | 667 / 584.38MW |
| | CPU | 416 / 620.13 tf |
Shields
| | | |
| --- | --- | --- |
| | Shield capacity | 3187.5 |
| | Shield recharge time | 15 minutes 37 seconds |
| | Shield resistances | 54.72% 69.38% 63.25% 51% |
Armor
| | | |
| --- | --- | --- |
| | Armor hit points | 1250 |
| | Armor resistances | 57.5% 23.5% 36.25% 53.25% |
Structure
| | | |
| --- | --- | --- |
| | Structure hit points | 1812.5 |
| | Structure resistances | 60% 60% 60% 60% |
| | Drone bandwidth | 20 Mbit/sec |
| | Drone control range | 0 m |
Drones
| | | |
| --- | --- | --- |
| | Drone capacity | 20 m3 |
Download EVEMon Skill Plan
[Osprey, Cheap Logistics (Dual Osprey)]
Damage Control II
Co-Processor II
Co-Processor II

Adaptive Invulnerability Field II
F-23 Reciprocal Remote Sensor Booster
Medium Azeotropic Restrained Shield Extender
Conjunctive Gravimetric ECCM Scanning Array I
Empty

Large S95a Remote Shield Booster
Large S95a Remote Shield Booster
Large Partial E95c Remote Capacitor Transmitter
Empty
Empty

Medium Ancillary Current Router I
Medium Egress Port Maximizer I
Medium Anti-EM Screen Reinforcer I


Light Shield Maintenance Bot I

Item
Quantity
Value
Osprey
1
8,411,280
Damage Control II
1
501,090
Adaptive Invulnerability Field II
1
1,728,000
Co-Processor II
2
837,000
F-23 Reciprocal Remote Sensor Booster
1
20,102
Medium Azeotropic Restrained Shield Extender
1
290,001
Large S95a Remote Shield Booster
2
313,681
Large Partial E95c Remote Capacitor Transmitter
1
1,022
Conjunctive Gravimetric ECCM Scanning Array I
1
8
Light Shield Maintenance Bot I
1
4,476
Medium Ancillary Current Router I
1
4,830,450
Medium Egress Port Maximizer I
1
650,000
Medium Anti-EM Screen Reinforcer I
1
173,891
Total
18,911,683