Raven - Tech 1 Wormhole BS
0
0
31 Views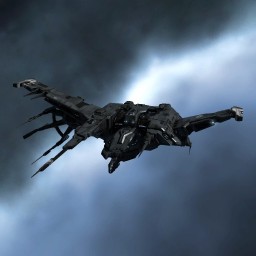 Modulename
I am 5 days and 8 hours away from being able to fit this ship. Any suggestions would be appreciated.

Ship Mission: Wormhole salvaging. Most of the time I will be accompanied by 2 -3 others, to include a salvage ship.

The defense on this ship is 111 with shield resistance at 66/53/65/71 and 14420 total shield with an effective hp of 58,124. Not sure if thats goo, but its signifcantly more than my darke and its been doing pretty well.

Offensively, the firepower is 324 with volley at 2892, targeting range is reduced to 41K, because of the stab, but i don't want to be ambushed in a wormhole. I increased the targeting up to 51K with the signal amplifier, because I prefer to stay as far away as I can.

I debated putting on any propulsion and using a scram instead. My preferences is to run, hence the stab. If you wanted to PVP you could easily swap out the AB for a Scram or someone else can scram for you if you're in a group, which is when I would consider fighting instead of running.
Targeting
| | | |
| --- | --- | --- |
| | Maximum targets | 8 |
| | Maximum targeting range | 57.06 km |
| | Scan resolution | 57.74 |
| | Sensor strength | 22 0 0 0 |
Size/Movement
| | | |
| --- | --- | --- |
| | Maximum velocity | 362.99 |
| | Inertia modifier | 0.081 |
| | Signature radius | 518.37 m |
| | Cargo capacity | 665 m3 |
Systems
| | | |
| --- | --- | --- |
| | Capacitor capacity | 7845.52 GJ |
| | Capacitor recharge time | 11 minutes 11 seconds |
| | Powergrid | 10292 / 16145.82MW |
| | CPU | 656.25 / 937.5 tf |
Shields
| | | |
| --- | --- | --- |
| | Shield capacity | 16261.62 |
| | Shield recharge time | 12 minutes 27 seconds |
| | Shield resistances | 66.45% 70.65% 64.78% 53.04% |
Armor
| | | |
| --- | --- | --- |
| | Armor hit points | 7250 |
| | Armor resistances | 50% 10% 25% 45% |
Structure
| | | |
| --- | --- | --- |
| | Structure hit points | 8000 |
| | Structure resistances | 0% 0% 0% 0% |
| | Drone bandwidth | 50 Mbit/sec |
| | Drone control range | 0 m |
Drones
| | | |
| --- | --- | --- |
| | Drone capacity | 75 m3 |
Download EVEMon Skill Plan
[Raven, Raven - Tech 1 Wormhole BS]
Signal Amplifier I
Mark I Compact Power Diagnostic System
Mark I Compact Power Diagnostic System
Mark I Compact Power Diagnostic System
Warp Core Stabilizer I

Adaptive Invulnerability Field I
Adaptive Invulnerability Field I
100MN Monopropellant Enduring Afterburner
Large F-S9 Regolith Compact Shield Extender
Large F-S9 Regolith Compact Shield Extender
Limited 'Anointed' EM Ward Field
Empty

Prototype 'Arbalest' Torpedo Launcher
Prototype 'Arbalest' Torpedo Launcher
Prototype 'Arbalest' Torpedo Launcher
Prototype 'Arbalest' Torpedo Launcher
Prototype 'Arbalest' Torpedo Launcher
Prototype 'Arbalest' Torpedo Launcher
Core Probe Launcher I
Salvager I

Large Core Defense Field Purger I
Large Core Defense Field Purger I
Large Core Defense Field Purger I


Ogre I

Item
Quantity
Value
Raven
1
190,797,000
Adaptive Invulnerability Field I
2
1
Signal Amplifier I
1
58
Ogre I
1
50,835
100MN Monopropellant Enduring Afterburner
1
1,000
Prototype 'Arbalest' Torpedo Launcher
6
186,015
Mark I Compact Power Diagnostic System
3
250
Large F-S9 Regolith Compact Shield Extender
2
60,010
Limited 'Anointed' EM Ward Field
1
1
Warp Core Stabilizer I
1
23,000
Core Probe Launcher I
1
10,000
Salvager I
1
59,998
Large Core Defense Field Purger I
3
11,806,600
Total
227,598,553