Vindicator: Post-Dominion Pwnmobile
55
7
24,187 Views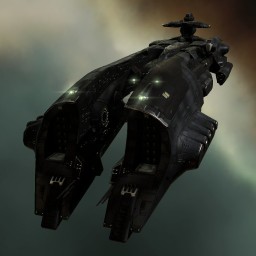 Modulename
What the underpowered Vindicator has become.
I'm pretty sure this fits. I used the EFT profile of the Mega Federate Issue - which is pretty much what this thing has become - and made sure to leave a little powergrid open because the Vindi has less.
Best if used with a full Slave set which would give this thing pretty insane EHP and absolutely awesome DPS. This would be great for both solo and gang PvP.
This is only for ppl with LOTS of money to spare.
I do not have stats at the moment, but I think the stats are identical to the one of the federate issue Mega except for the EHP calculations.
I think we've got a case of 1447 DPS and more than 200k EHP with a full slave set
Targeting
| | | |
| --- | --- | --- |
| | Maximum targets | 7 |
| | Maximum targeting range | 90.625 km |
| | Scan resolution | 125 |
| | Sensor strength | 0 0 28 0 |
Size/Movement
| | | |
| --- | --- | --- |
| | Maximum velocity | 1026.78 |
| | Inertia modifier | 0.05603 |
| | Signature radius | 2200 m |
| | Cargo capacity | 665 m3 |
Systems
| | | |
| --- | --- | --- |
| | Capacitor capacity | 7121.25 GJ |
| | Capacitor recharge time | 14 minutes 25 seconds |
| | Powergrid | 18582.8 / 21875MW |
| | CPU | 701 / 787.5 tf |
Shields
| | | |
| --- | --- | --- |
| | Shield capacity | 10937.5 |
| | Shield recharge time | 31 minutes 15 seconds |
| | Shield resistances | 12.5% 56.25% 47.5% 30% |
Armor
| | | |
| --- | --- | --- |
| | Armor hit points | 25284.55 |
| | Armor resistances | 78.32% 60.97% 71.81% 71.81% |
Structure
| | | |
| --- | --- | --- |
| | Structure hit points | 13125 |
| | Structure resistances | 60% 60% 60% 60% |
| | Drone bandwidth | 125 Mbit/sec |
| | Drone control range | 0 m |
Drones
| | | |
| --- | --- | --- |
| | Drone capacity | 125 m3 |
Download EVEMon Skill Plan
[Vindicator, Vindicator: Post-Dominion Pwnmobile]
Damage Control II
1600mm Rolled Tungsten Compact Plates
Federation Navy Magnetic Field Stabilizer
Federation Navy Magnetic Field Stabilizer
Federation Navy Magnetic Field Stabilizer
Centum C-Type Energized Adaptive Nano Membrane
Centum C-Type Energized Adaptive Nano Membrane

Domination Warp Disruptor
Domination Stasis Webifier
Domination Stasis Webifier
Republic Fleet 500MN Microwarpdrive
Imperial Navy Heavy Capacitor Booster

Neutron Blaster Cannon II
Neutron Blaster Cannon II
Neutron Blaster Cannon II
Neutron Blaster Cannon II
Neutron Blaster Cannon II
Neutron Blaster Cannon II
Neutron Blaster Cannon II
Neutron Blaster Cannon II

Large Trimark Armor Pump I
Large Trimark Armor Pump I
Large Trimark Armor Pump I


Ogre II

Item
Quantity
Value
Vindicator
1
525,165,000
Damage Control II
1
501,090
Ogre II
1
1,309,990
Neutron Blaster Cannon II
8
4,300,000
1600mm Rolled Tungsten Compact Plates
1
590,000
Void L
1
219
Domination Warp Disruptor
1
3,483,890
Domination Stasis Webifier
2
12,625,000
Republic Fleet 500MN Microwarpdrive
1
124,890,000
Imperial Navy Heavy Capacitor Booster
1
36,698,000
Federation Navy Magnetic Field Stabilizer
3
103,350,000
Centum C-Type Energized Adaptive Nano Membrane
2
86,675,500
Caldari Navy Antimatter Charge L
1
1,000
Large Trimark Armor Pump I
3
10,001
Navy Cap Booster 800
1
95,005
Total
1,235,815,197