Hyperion: Lv4 Mission fit
78
4
489 Views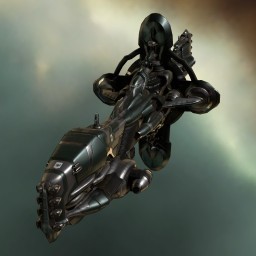 Modulename
I am making this fit because as with the raven some people seem to be struggling with adequately fitting their Hyperion for PvE.

Personally I feel that the hype is outclassed by the Megathron for this purpose but with the right fitting it can be done.

This fit is cap stable with the implants 'squire' CC4 and CR4 but if you wanted to free up either of those slots for turret implants you could simply use 'squire' CC8 or CR8 and have enough cap with everything running for over 30 mins.

Stats:

509 turret DPS with antimatter at 27km(31km with optimal range scripts)

381 turret DPS with thorium at 47km(54km with optimal scripts)

653 DPS tank against guristas with current hardener setup.

522 DPS tank against surpentis with 1 kin and 2 thermal hardeners.

584 DPS tank against sansha 530 against blood with 1 EM and 2 thermal hardeners.

441 DPS tank against Angel with 1 EANM and 2 EXP hardeners

If you feel you need more tank you are going to have to splash out for a faction rep, loosing damage mods is not an option.

However 'squire' CC8 and CR8 will be needed for cap stability with a navy rep.

Also slot 9 'noble' ZET can also be used to boost tanking performance with no extra cost to cap.

Comments and suggestions are welcome also please rate.






Targeting
| | | |
| --- | --- | --- |
| | Maximum targets | 7 |
| | Maximum targeting range | 75 km |
| | Scan resolution | 137.5 |
| | Sensor strength | 0 0 23 0 |
Size/Movement
| | | |
| --- | --- | --- |
| | Maximum velocity | 150.94 |
| | Inertia modifier | 0.07952 |
| | Signature radius | 485 m |
| | Cargo capacity | 675 m3 |
Systems
| | | |
| --- | --- | --- |
| | Capacitor capacity | 9000 GJ |
| | Capacitor recharge time | 5 minutes 32 seconds |
| | Powergrid | 14557.6 / 20000MW |
| | CPU | 681 / 750 tf |
Shields
| | | |
| --- | --- | --- |
| | Shield capacity | 9375 |
| | Shield recharge time | 31 minutes 15 seconds |
| | Shield resistances | 0% 50% 40% 20% |
Armor
| | | |
| --- | --- | --- |
| | Armor hit points | 10000 |
| | Armor resistances | 50% 10% 84.73% 70.75% |
Structure
| | | |
| --- | --- | --- |
| | Structure hit points | 10625 |
| | Structure resistances | 0% 0% 0% 0% |
| | Drone bandwidth | 125 Mbit/sec |
| | Drone control range | 0 m |
Drones
| | | |
| --- | --- | --- |
| | Drone capacity | 175 m3 |
Download EVEMon Skill Plan
[Hyperion, Hyperion: Lv4 Mission fit]
Large Armor Repairer II
Magnetic Field Stabilizer II
Magnetic Field Stabilizer II
Armor Kinetic Hardener II
Armor Kinetic Hardener II
Armor Thermic Hardener II
Empty

Tracking Computer II
Cap Recharger II
Cap Recharger II
Cap Recharger II
Cap Recharger II

350mm Railgun II
350mm Railgun II
350mm Railgun II
350mm Railgun II
350mm Railgun II
350mm Railgun II
350mm Railgun II
350mm Railgun II

Large Auxiliary Nano Pump I
Large Capacitor Control Circuit I
Large Capacitor Control Circuit I


Hammerhead II
Hobgoblin II
'Augmented' Warrior

Item
Quantity
Value
Hyperion
1
210,700,000
Antimatter Charge L
1
185
Tracking Computer II
1
939,998
Cap Recharger II
4
473,000
Hammerhead II
1
725,965
Hobgoblin II
1
305,080
Large Armor Repairer II
1
1,198,170
Magnetic Field Stabilizer II
2
899,995
Armor Kinetic Hardener II
2
1,500,000
Armor Thermic Hardener II
1
1,576,500
350mm Railgun II
8
2,663,000
Large Auxiliary Nano Pump I
1
10,019,500
Large Capacitor Control Circuit I
2
8,648,990
'Augmented' Warrior
1
2,321,000
Tracking Speed Script
1
4,001
Total
273,084,369