Maller PVE
0
4
238 Views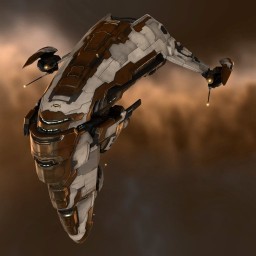 Modulename
109 dps
382 volley @ 15-0km

EHP 19k

Cap stable @ 51%

75% Kin/Therm resists for Guristas rats swap for whatever you are up against or if doing missions.

Please note: This (and all my sub BS loadout ideas) is specifically without rigs and aimed at new/low skill players (sub 3m sp).

T2 mods of course would be lovely. But I have fit it to avoid most of the 'longer' train time skills.

Also recommend you team up with a Caracal fit with heavy missiles. My buddy and I found it a real sweet combination.

EDIT: You can get marginally more dps with pulses but lose 50% of that 15km range and we found that being able to start firing and popping frigs at 30km with the Infrared worked out better given we got no speed mod. Swap to taste tho.
Targeting
| | | |
| --- | --- | --- |
| | Maximum targets | 6 |
| | Maximum targeting range | 59.375 km |
| | Scan resolution | 350 |
| | Sensor strength | 0 0 0 28.8 |
Size/Movement
| | | |
| --- | --- | --- |
| | Maximum velocity | 256.25 |
| | Inertia modifier | 0.3213 |
| | Signature radius | 130 m |
| | Cargo capacity | 480 m3 |
Systems
| | | |
| --- | --- | --- |
| | Capacitor capacity | 2031.25 GJ |
| | Capacitor recharge time | 3 minutes 43 seconds |
| | Powergrid | 805.5 / 1437.5MW |
| | CPU | 318 / 375 tf |
Shields
| | | |
| --- | --- | --- |
| | Shield capacity | 1250 |
| | Shield recharge time | 15 minutes 37 seconds |
| | Shield resistances | 7.5% 53.75% 44.5% 26% |
Armor
| | | |
| --- | --- | --- |
| | Armor hit points | 5375 |
| | Armor resistances | 55% 28% 66.25% 70.75% |
Structure
| | | |
| --- | --- | --- |
| | Structure hit points | 2125 |
| | Structure resistances | 50% 50% 50% 50% |
| | Drone bandwidth | 15 Mbit/sec |
| | Drone control range | 0 m |
Drones
| | | |
| --- | --- | --- |
| | Drone capacity | 15 m3 |
Download EVEMon Skill Plan
[Maller, Maller PVE]
Damage Control I
Heat Sink I
Heat Sink I
800mm Rolled Tungsten Compact Plates
Experimental Armor Kinetic Hardener I
Experimental Armor Thermic Hardener I

ECCM - Radar I
Cap Recharger II
Cap Recharger II

Focused Medium Beam Laser I
Focused Medium Beam Laser I
Focused Medium Beam Laser I
Focused Medium Beam Laser I
Focused Medium Beam Laser I

Empty
Empty
Empty



Item
Quantity
Value
Maller
1
10,850,000
Focused Medium Beam Laser I
5
110,102
ECCM - Radar I
1
251
Cap Recharger II
2
473,000
Damage Control I
1
13,474
Heat Sink I
2
50,000
800mm Rolled Tungsten Compact Plates
1
226,510
Experimental Armor Kinetic Hardener I
1
123,011
Experimental Armor Thermic Hardener I
1
150,509
Imperial Navy Multifrequency M
1
469,000
Imperial Navy Infrared M
1
500,001
Total
13,929,266