Anathema: Travel
0
0
51 Views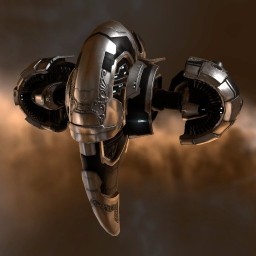 Modulename
I need to transport a small load of cargo some distance through low and null sec space which I do not know the residents of. I have an unrigged anathema sitting around so I figured it would be the best ship for the job.

This is what I came up with and I am wondering if this is going to make getting through alive likely.

No other loadouts for it on battelclinic seemed to be focused on travel, they all seemed to be focused toward some combat role.

The shield mods are just because I couldn't think of anything else. They are passive because I don't plan to be uncloaked long enough to activate hardeners.

The strategy is the same as when making short runs through low sec in my buzzard

1. select my destination gate,
2. click align to disengage cloak,
3. press F1 to activate my mwd,
4. press F2 to activate my cloak,
5. click warp on destination star gate

all as rapidly as possible. It has gotten me out of 2 small gate camps in my buzzard in low sec. Will this still be a viable way of flying for a longer trip and through null sec?

Note: I do know to check the map and avoid busy systems as well as systems that have had recent kills.
Targeting
| | | |
| --- | --- | --- |
| | Maximum targets | 6 |
| | Maximum targeting range | 53.125 km |
| | Scan resolution | 543.75 |
| | Sensor strength | 0 0 0 22 |
Size/Movement
| | | |
| --- | --- | --- |
| | Maximum velocity | 2940.29 |
| | Inertia modifier | 2.28018 |
| | Signature radius | 282 m |
| | Cargo capacity | 190 m3 |
Systems
| | | |
| --- | --- | --- |
| | Capacitor capacity | 250 GJ |
| | Capacitor recharge time | 2 minutes 20 seconds |
| | Powergrid | 20.25 / 25MW |
| | CPU | 200 / 350 tf |
Shields
| | | |
| --- | --- | --- |
| | Shield capacity | 527.5 |
| | Shield recharge time | 7 minutes 48 seconds |
| | Shield resistances | 40.63% 60% 64.38% 52.5% |
Armor
| | | |
| --- | --- | --- |
| | Armor hit points | 595.65 |
| | Armor resistances | 50% 30% 25% 35% |
Structure
| | | |
| --- | --- | --- |
| | Structure hit points | 323.95 |
| | Structure resistances | 0% 0% 0% 0% |
| | Drone bandwidth | 0 Mbit/sec |
| | Drone control range | 0 m |
Drones
| | | |
| --- | --- | --- |
| | Drone capacity | 0 m3 |
Download EVEMon Skill Plan
[Anathema, Anathema: Travel]
Nanofiber Internal Structure I
Nanofiber Internal Structure I
Nanofiber Internal Structure I

5MN Microwarpdrive II
EM Ward Amplifier I
Thermic Dissipation Amplifier I
Kinetic Deflection Amplifier I

Covert Ops Cloaking Device II
Empty
Empty

Small Auxiliary Thrusters I
Small Low Friction Nozzle Joints I



Item
Quantity
Value
Anathema
1
19,031,800
5MN Microwarpdrive II
1
2,804,910
EM Ward Amplifier I
1
15,505
Thermic Dissipation Amplifier I
1
2,694
Kinetic Deflection Amplifier I
1
5,002
Nanofiber Internal Structure I
3
1,870
Covert Ops Cloaking Device II
1
4,250,000
Small Auxiliary Thrusters I
1
339,736
Small Low Friction Nozzle Joints I
1
319,001
Total
26,774,258