Range breacher
1
0
32 Views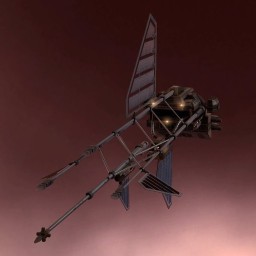 Modulename
The breacher is a very underused ship in my opinion. Now with the new small rigs, fitting a range breacher like this is relatively cheap. The idea of this ship is pretty simple. You are hammering your target with missiles from...
63K's away! (65 dps)
For a frigate, thats a crazy snipe. Switch to furies to get 88 dps and 56km range. Perfect with a tackler and even for small fleet support, just hop yourself in this frig, do your 88dps from>55k's.... GF really.
If you're like me and like being a bit cheaper, you can fully t1 fit it... It works;
http://eve.battleclinic.com/killboard/killmail.php?id=6802768
(btw 125mm is there because it fits, thats all)
Targeting
| | | |
| --- | --- | --- |
| | Maximum targets | 4 |
| | Maximum targeting range | 56.35 km |
| | Scan resolution | 1046.5 |
| | Sensor strength | 0 8 0 0 |
Size/Movement
| | | |
| --- | --- | --- |
| | Maximum velocity | 1293.86 |
| | Inertia modifier | 2.1465 |
| | Signature radius | 36 m |
| | Cargo capacity | 148.75 m3 |
Systems
| | | |
| --- | --- | --- |
| | Capacitor capacity | 375 GJ |
| | Capacitor recharge time | 1 minutes 52 seconds |
| | Powergrid | 32.8 / 46.25MW |
| | CPU | 114.5 / 225 tf |
Shields
| | | |
| --- | --- | --- |
| | Shield capacity | 625 |
| | Shield recharge time | 7 minutes 48 seconds |
| | Shield resistances | 0% 50% 40% 20% |
Armor
| | | |
| --- | --- | --- |
| | Armor hit points | 437.5 |
| | Armor resistances | 60% 10% 25% 35% |
Structure
| | | |
| --- | --- | --- |
| | Structure hit points | 437.5 |
| | Structure resistances | 0% 0% 0% 0% |
| | Drone bandwidth | 10 Mbit/sec |
| | Drone control range | 0 m |
Drones
| | | |
| --- | --- | --- |
| | Drone capacity | 10 m3 |
Download EVEMon Skill Plan
[Breacher, Range breacher]
Mark I Modified SS Overdrive Injector
Ballistic Control System I
Empty

1MN Afterburner II
Alumel-Wired Sensor Augmentation
Empty
Empty

Light Missile Launcher II
Light Missile Launcher II
Light Missile Launcher II
125mm Light Carbine Repeating Cannon I

Small Hydraulic Bay Thrusters I
Small Rocket Fuel Cache Partition I
Small Rocket Fuel Cache Partition I



Item
Quantity
Value
Breacher
1
18,500
Nova Light Missile
1
7
1MN Afterburner II
1
1,724,990
Light Missile Launcher II
3
822,500
Mark I Modified SS Overdrive Injector
1
650
Alumel-Wired Sensor Augmentation
1
4
125mm Light Carbine Repeating Cannon I
1
76,177
Ballistic Control System I
1
79,897
Nova Fury Light Missile
1
70
Targeting Range Script
1
3,639
Small Hydraulic Bay Thrusters I
1
490,000
Small Rocket Fuel Cache Partition I
2
420,000
Total
5,701,434