Maller PVE
0
0
7 Views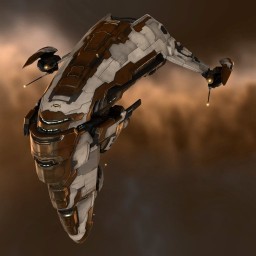 Modulename
I have just started EVE and this is my first real setup. The setup works well (i have no experience to compare it with though). I'm only using it for lvl 1 and 2 missions, will get in to a battleship at lvl 3.

94 DPS and 345 Volley with Amarr multifrequency M crystals, but only 10km range.
90 DPS and 331 Volley with Amarr Xray M crystals, 15km range.
45 DPS and 165 Volley with Amarr Radio M crystals, 32km range.
This is the crystals i have with me.

Dont have enough CPU to fit another Heat Sink, so need to skill up that and Salvager.
Targeting
| | | |
| --- | --- | --- |
| | Maximum targets | 6 |
| | Maximum targeting range | 59.375 km |
| | Scan resolution | 350 |
| | Sensor strength | 0 0 0 16 |
Size/Movement
| | | |
| --- | --- | --- |
| | Maximum velocity | 554.06 |
| | Inertia modifier | 0.3213 |
| | Signature radius | 130 m |
| | Cargo capacity | 480 m3 |
Systems
| | | |
| --- | --- | --- |
| | Capacitor capacity | 2031.25 GJ |
| | Capacitor recharge time | 1 minutes 44 seconds |
| | Powergrid | 809.5 / 1437.5MW |
| | CPU | 295.75 / 375 tf |
Shields
| | | |
| --- | --- | --- |
| | Shield capacity | 1250 |
| | Shield recharge time | 15 minutes 37 seconds |
| | Shield resistances | 0% 50% 40% 20% |
Armor
| | | |
| --- | --- | --- |
| | Armor hit points | 2875 |
| | Armor resistances | 66.18% 45.89% 49.28% 56.04% |
Structure
| | | |
| --- | --- | --- |
| | Structure hit points | 2125 |
| | Structure resistances | 0% 0% 0% 0% |
| | Drone bandwidth | 15 Mbit/sec |
| | Drone control range | 0 m |
Drones
| | | |
| --- | --- | --- |
| | Drone capacity | 15 m3 |
Download EVEMon Skill Plan
[Maller, Maller PVE]
Adaptive Nano Plating II
Medium Armor Repairer II
Extruded Heat Sink I
Extruded Heat Sink I
Beta Reactor Control: Capacitor Power Relay I
Energized Adaptive Nano Membrane I

Cap Recharger II
Cap Recharger II
10MN Afterburner I

Small Nosferatu I
Focused Anode Medium Particle Stream I
Focused Anode Medium Particle Stream I
Focused Anode Medium Particle Stream I
Focused Anode Medium Particle Stream I
Focused Anode Medium Particle Stream I

Medium Capacitor Control Circuit I
Medium Capacitor Control Circuit I
Medium Capacitor Control Circuit I



Item
Quantity
Value
Maller
1
10,999,400
Small Nosferatu I
1
3,001
Adaptive Nano Plating II
1
398,812
Cap Recharger II
2
549,253
Medium Armor Repairer II
1
899,484
Extruded Heat Sink I
2
11,603
Focused Anode Medium Particle Stream I
5
30,000
Beta Reactor Control: Capacitor Power Relay I
1
415,000
Energized Adaptive Nano Membrane I
1
198,259
10MN Afterburner I
1
60,000
Imperial Navy Multifrequency M
1
418,999
Imperial Navy Xray M
1
411,313
Imperial Navy Radio M
1
449,970
Medium Capacitor Control Circuit I
3
1,389,020
Total
19,693,010