Vargur 1400mm L4 Mission Fit.
2
2
4,336 Views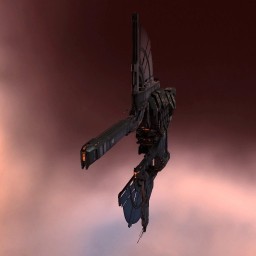 Modulename
NOTE: RIGS HAVE BEEN LEFT FREE DEPENDING ON YOUR SPARE POWER GRID. The 3/5% implant might be necessary depending on what rigs you use.

With spare grid fitting a Projectile Collision Accelerator I is recommended - or a Burst Aerator I.

If you need grid fit at least 1 Ancillary Current Router I.

The 2 fraction PDS's add 7.5% PG each compared to a T2 variety which add 5%.

The gist large shield booster is cap efficient and much cheaper on grid than the X-large. The build can still tank a lot of damage with high maurader resists. Using a CCC means it can run pretty much perma.

Republic Fleet 1400's have been used rather than T2 as grid is tight. However using T2 ammo in a mission is wasteful in my opinion unless your blitzing for LP/standings.

40km tractor range, plus a good cargo bay (for surplus) can allow you to ball the salvage for a rigged salvage ship to come in afterward, saving lots of time.

AMMO/DRONES are changable depending on the mission specific NPCs.

I use a Maelstrom currently and fly it with the same fitting as this (with 8 x 1400's, but I am rather excited at using the Vargur.

This was my first fitting - thanks.


Targeting
| | | |
| --- | --- | --- |
| | Maximum targets | 10 |
| | Maximum targeting range | 101.25 km |
| | Scan resolution | 181.25 |
| | Sensor strength | 0 11 0 0 |
Size/Movement
| | | |
| --- | --- | --- |
| | Maximum velocity | 137.5 |
| | Inertia modifier | 0.07425 |
| | Signature radius | 360 m |
| | Cargo capacity | 1150 m3 |
Systems
| | | |
| --- | --- | --- |
| | Capacitor capacity | 8707.9 GJ |
| | Capacitor recharge time | 11 minutes 26 seconds |
| | Powergrid | 11879 / 18634.45MW |
| | CPU | 509 / 781.25 tf |
Shields
| | | |
| --- | --- | --- |
| | Shield capacity | 11438.44 |
| | Shield recharge time | 23 minutes 46 seconds |
| | Shield resistances | 68.4% 78.93% 74.72% 70.51% |
Armor
| | | |
| --- | --- | --- |
| | Armor hit points | 9125 |
| | Armor resistances | 70% 10% 25% 43.13% |
Structure
| | | |
| --- | --- | --- |
| | Structure hit points | 8625 |
| | Structure resistances | 0% 0% 0% 0% |
| | Drone bandwidth | 50 Mbit/sec |
| | Drone control range | 0 m |
Drones
| | | |
| --- | --- | --- |
| | Drone capacity | 75 m3 |
Download EVEMon Skill Plan
[Vargur, Vargur 1400mm L4 Mission Fit.]
True Sansha Power Diagnostic System
True Sansha Power Diagnostic System
Republic Fleet Gyrostabilizer
Republic Fleet Gyrostabilizer
Republic Fleet Gyrostabilizer

Shadow Serpentis Tracking Computer
Caldari Navy Shield Boost Amplifier
Caldari Navy Adaptive Invulnerability Field
Caldari Navy Adaptive Invulnerability Field
Gist X-Type Large Shield Booster
Phased Weapon Navigation Array Generation Extron

Republic Fleet 1400mm Howitzer Artillery
Republic Fleet 1400mm Howitzer Artillery
Republic Fleet 1400mm Howitzer Artillery
Republic Fleet 1400mm Howitzer Artillery
Small Tractor Beam I
Small Tractor Beam I
Small Tractor Beam I
Empty

Empty
Empty


Warrior II
Valkyrie II

Item
Quantity
Value
Vargur
1
10,600,000
Fusion L
1
185
Phased Plasma L
1
200
EMP L
1
214
Warrior II
1
267,065
True Sansha Power Diagnostic System
2
23,709,300
Shadow Serpentis Tracking Computer
1
141,500,000
Republic Fleet Gyrostabilizer
3
77,000,000
Caldari Navy Shield Boost Amplifier
1
50,000,000
Republic Fleet 1400mm Howitzer Artillery
4
37,000,000
Caldari Navy Adaptive Invulnerability Field
2
300,000,000
Gist X-Type Large Shield Booster
1
162,324,000
Phased Weapon Navigation Array Generation Extron
1
455,153
Valkyrie II
1
11,696
Small Tractor Beam I
3
1,595,000
Total
1,396,362,112