Rupture PVE all rounder
0
0
33 Views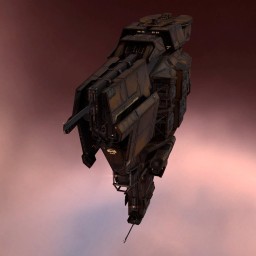 Modulename
This was supposed to be the answer to all my problems at lvl2 missions - but something went terribley wrong.

The MWD is a new addition as I only just got my hands on the skills, but this is roughly what it would look like if rebuilt.

In theory the idea was to hold 'em, orbit at 5k, then hit 'em with everything until moving on to the next one in the swarm.

Advice on flight tactics and re-fit of the whole thing welcome.
Targeting
| | | |
| --- | --- | --- |
| | Maximum targets | 6 |
| | Maximum targeting range | 62.5 km |
| | Scan resolution | 362.5 |
| | Sensor strength | 0 15 0 0 |
Size/Movement
| | | |
| --- | --- | --- |
| | Maximum velocity | 1668.75 |
| | Inertia modifier | 0.3375 |
| | Signature radius | 750 m |
| | Cargo capacity | 450 m3 |
Systems
| | | |
| --- | --- | --- |
| | Capacitor capacity | 1181.25 GJ |
| | Capacitor recharge time | 3 minutes 24 seconds |
| | Powergrid | 918 / 1075MW |
| | CPU | 319.75 / 437.5 tf |
Shields
| | | |
| --- | --- | --- |
| | Shield capacity | 1875 |
| | Shield recharge time | 15 minutes 37 seconds |
| | Shield resistances | 0% 50% 40% 20% |
Armor
| | | |
| --- | --- | --- |
| | Armor hit points | 3625 |
| | Armor resistances | 70.32% 33.23% 44.36% 51.78% |
Structure
| | | |
| --- | --- | --- |
| | Structure hit points | 1875 |
| | Structure resistances | 0% 0% 0% 0% |
| | Drone bandwidth | 30 Mbit/sec |
| | Drone control range | 0 m |
Drones
| | | |
| --- | --- | --- |
| | Drone capacity | 30 m3 |
Download EVEMon Skill Plan
[Rupture, Rupture PVE all rounder]
Capacitor Flux Coil I
Adaptive Nano Plating I
Medium Armor Repairer I
Energized Adaptive Nano Membrane I
400mm Crystalline Carbonide Restrained Plates

Medium Capacitor Battery I
'Langour' Drive Disruptor I
50MN Microwarpdrive I
Empty

'Malkuth' Heavy Missile Launcher I
'Malkuth' Heavy Missile Launcher I
220mm Medium Prototype Automatic Cannon
220mm Medium Prototype Automatic Cannon
220mm Medium Prototype Automatic Cannon
220mm Medium Prototype Automatic Cannon

Empty
Empty
Empty



Item
Quantity
Value
Rupture
1
9,855,000
EMP M
1
57
Scourge Heavy Missile
1
59
Capacitor Flux Coil I
1
2,227
Adaptive Nano Plating I
1
8,773
Medium Capacitor Battery I
1
3,802
Medium Armor Repairer I
1
60,500
'Langour' Drive Disruptor I
1
108
'Malkuth' Heavy Missile Launcher I
2
14,500
220mm Medium Prototype Automatic Cannon
4
5,200
Energized Adaptive Nano Membrane I
1
195,012
400mm Crystalline Carbonide Restrained Plates
1
8
50MN Microwarpdrive I
1
200,000
Total
10,375,346